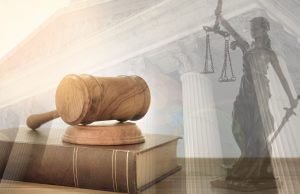 Profit making is one of the most evident and primary goals of a business. When it comes to a law firm committees' managing partners and members, one of the first and feasible ways to increase revenue is to reduce unnecessary overheads. In this regard, some of the most renowned and profitable law firms in the US have identified and tackled certain key factors that directly or indirectly render significant impacts on the making of gross receipts. Changing such practices that adversely affect a firm's revenue can help to increase revenue. Here are 6 factors that inhibit profitability of a law firm.
1. Inadequate Firm Management
Typically, no group or partner can ensure the success of a law firm unless it has a solid management system that caters long-term planning, routine administration, and an appraisal of outcomes. However, many firms lack such a management system. A partner tends to put their attention towards certain issues only when crises occur. Thus, by the time issues are identified and resolved months later, the year-end profit may be less than estimated. Consequently, a law firm must follow mechanisms that oversee the firm's operations and finances to increase revenue.
2. Poor Coordination of Practice Areas
A well-administered law firm provides assistance for legal matters at which it is resourceful and competent. On the contrary, agencies that follow certain practice areas, which are high in demand simply to make huge money yet are less competent, do not make profits as expected. Implementing a practice area greatly varies from firm to firm due to lawyers' capabilities and personalities, their professional network and relationships with clients, their attitudes towards being managed, their perceptions of themselves, and the degree to which they are ready to give up their personal and professional freedom. Thus, a law firm has to ensure effective coordination of their practice areas in order to increase revenue.
3. Absence of a Marketing Plan
As your law firm expands, the ad hoc marketing efforts and strategies that may work fine for a smaller business become less effective. With the diffusion of responsibilities, attorneys can be practicing at cross purposes. Those legal practitioners who dislike the concept of marketing or are unwilling to execute the necessary business efforts can be seen legging in this competitive environment. Thus, partners in law firms of all sizes and practice areas should periodically remind themselves that each of their good existing clients is typically a potential new customer for others. Consequently, they should adopt state-of-the-art marketing plans to increase revenue. 
4. No Financial Plan
A law firm is most likely to have little opportunity to figure out and rectify the firm's economic issues unless it has a well-established financial plan for its income and expenditure, against which its actual performance may be assessed. Such a plan enables lawyers to prepare for uncertain contingencies and prevent financial surprises. The plan also informs associates and partners of their legal obligations related to billable hours and collections. Identification of potential financial issues and undesirable trends and timely corrective action are essential for a law firm to increase revenue. Just as bookkeeping is essential for a business to prepare its financial statements, a smart financial plan is necessary for its prosperity and sustenance.
5. Inappropriate Partner Compensation Program
Typically, a partner compensation system molds the behavior patterns of a law firm's partners. It is evident that a partner will do what he/she is paid to do. Although a compensation program that overemphasizes partner or member billable hour production may increase revenue temporarily, it is detrimental to the firm's long term financial success as it simply discourages them from executing activities that address the firm's necessities and priorities. A partner compensation program that provides incentives to encourage members and partners to gain the adequate balance between their individual billable hour production, associate training, marketing, delegation of work, and the firm's management and practice areas eventually helps the law firm to become more profitable and thriving.
6. Unclear Fee Agreements
You must remember that most fee disputes, discounted bills, and write-offs result typically from the lawyer's failure to confirm in writing the basic nature of the legal representation and the necessary arrangements for charges payment. Therefore, a law firm must require their attorneys to get a confirmation letter drafted as an integral element of the process for accepting a new legal matter, especially when the client is new.




About Complete Controller® – America's Bookkeeping Experts Complete Controller is the Nation's Leader in virtual accounting, providing services to businesses and households alike. Utilizing Complete Controller's technology, clients gain access to a cloud-hosted desktop where their entire team and tax accountant may access the QuickBooks file and critical financial documents in an efficient and secure environment. Complete Controller's team of  US based accounting professionals are certified QuickBooksTMProAdvisor's providing bookkeeping and controller services including training, full or partial-service bookkeeping, cash-flow management, budgeting and forecasting, vendor and receivables management, process and controls advisement, and customized reporting. Offering flat rate pricing, Complete Controller is the most cost effective expert accounting solution for business, family office, trusts, and households of any size or complexity.