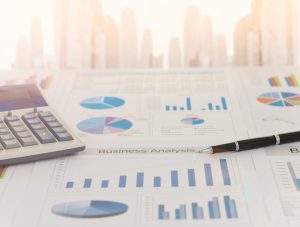 An accounting statement is the written report of the financial condition of a company. It is the first step in formulating a financial management system. Accounting statements should be prepared on a monthly basis to have a proactive approach. Financial or accounting statements have the following elements.
Income Statement
An income statement measures the sources of revenue and expenses of businesses.
Cash Flow Statements
Cash Flow Statements are the combination of income statements and balance sheets.
Balance Sheet: Gives a snapshot of business assets, liabilities, and equity of owner for a specific period. It is one of the most helpful tools in the financial management system. It is used to measure financial activity for a specific period.
Key elements of the balance sheet are:
Current assets
Fixed asset
Other asset
Current liabilities
Long-term liabilities
Owner equity
A Cash flow statement has four-parts.
Net cash flow from operating costs
Net cash flow from investments activities
Net cash flow from financing activities
Net change in cash and marketable securities
The success of an entrepreneurs lies in financial statements because financial statements provide details for better decisions. The progress of businesses can be assessed and measured from these statements.
Following are the advantages of accounting statements driven by successful entrepreneurs.
Entrepreneurs make future predictions which attract and motivate others to work on that great vision inspired by them. Their predictions are based on three projections i.e. assets, future revenue, and operating costs in future. Financial statements provide analysis of projections and allow the company to achieve goals.
In the initial stage of entrepreneurship, projections are used make a team, providing them a strong, practical and measurable vision.
In the middle of businesses, financial statements are used as a measuring tool for determining the accuracy of projections.  Sales and cost trends are assessed to make future predictions. Comparison of past sales and current sales is used to predict future revenue. Similarly, by understanding all steps of manufacturing, supply chain and delivery provide predictions of how the cost will affect the revenues of the future. Bookkeeping is specifically helpful at this stage to make future predictions.
In late periods of entrepreneurship, financial statements reduce complexity and make it simpler to achieve goals and to be more specific in the procedures and targets.
Future Commitment
To grow a business, entrepreneurs must make commitments. Commonly four types of commitments are made by entrepreneurs.
Make investments for a fixed asset or a long-lived item. For example: machinery or building
Promise for payment of a large amount for a specific period which may be rent of a fixed asset or salary of an expert.
Lending cash for expansion of the business.
Investments of working capital. For example: inventory management at specific level or clients credit.
These commitments are made to invest in such asset which will lead to the reduction of operating costs and for capacity building to serve future demands. Money, time and energy are utilized. Delivery procedures and sales funnels are designed for conversion of raw materials to a product required by clients. Measuring costs of all of these steps help in making a practical commitment. Predictions and analysis of cash flow help you to prioritize commitments.
Measurement of Progress
Accounting or financial statements are used to measure the progress and make critical adjustments in entrepreneurship. Bookkeeping also provides clarity in the scenario.
The first step is the comparison of actual progress and projected progress. This comparison provides you a report regarding achieving goals and targets set by entrepreneurs. Top performers can be rewarded if you measure progress accurately and determine individual contribution. Progress measurement helps you to recognize problematical areas and bottlenecks. It helps in preventing fraud and making a strong, trustworthy, and motivated team.  Progress analysis results in better decisions for the future.
It helps you to recognize cost trends so that you identify the problem early and make corrections necessary to keep the business safe and on the expansion and growth track.
Conclusion
Accounting statements are the lifeline of successful entrepreneurship. Quarterly reviews enable business owners to make better decisions for achieving goals. Bookkeeping is also used as a tool to control and analyze progress.




About Complete Controller® – America's Bookkeeping Experts Complete Controller is the Nation's Leader in virtual accounting, providing services to businesses and households alike. Utilizing Complete Controller's technology, clients gain access to a cloud-hosted desktop where their entire team and tax accountant may access the QuickBooks file and critical financial documents in an efficient and secure environment. Complete Controller's team of  US based accounting professionals are certified QuickBooksTMProAdvisor's providing bookkeeping and controller services including training, full or partial-service bookkeeping, cash-flow management, budgeting and forecasting, vendor and receivables management, process and controls advisement, and customized reporting. Offering flat rate pricing, Complete Controller is the most cost effective expert accounting solution for business, family office, trusts, and households of any size or complexity.