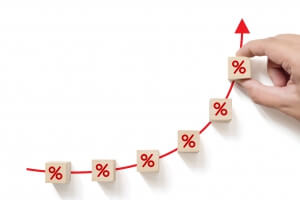 The best place to tuck in your savings is an online savings account with high-interest rates. The good thing is that savings account rates are very low but provide higher interest rates, unlike what brick and mortar banks offer. Using a high yield savings account is also a great way to deposit your savings as a higher interest is being paid rather than the traditional old method of saving. Several banks and websites track rates where it is easy to compare and explore options for when and where to open an account. By using a certificate of deposit (CD), you can earn even more. A savings account or online savings account is a high-interest account that offers an economical interest rate that rivals the opposition. It is intended for assisting only in saving your money, rather than spending it. Other than this, it is similar to a bank account.
Reasons To Open A High-Interest Savings Account


Emergencies
You can never predict the future. An accident never informs a person before it occurs. A lack of emergency savings can be very problematic in times of instant need and it can be the cause of a major financial setback. We never expect to have to deal with any sudden, unexpected circumstance such as a car accident, sudden decline in health, or major repair issues. In all of these circumstances, a person most likely needs a large amount of money right away. In this instance, a savings account is immensely helpful.
Security
When an individual deposits money into a savings account, the account is secured by the Federal Deposit Insurance Corporation. In the instance of that bank closing or abruptly going bankrupt, the money of the depositors is safe and the government will substitute the money up to a certain extent. If money is deposited into the savings account of a bank, it is protected. An individual is also able to earn interest on the money in a high-interest savings account which, over time, can be a large amount.
Dissuades Irresponsible Spending
When an individual does not have a savings account, he or she is more likely to spend the money recklessly and make impulsive purchases. If  money is tucked into a savings account and not easily accessible, it is much easier to save and think more thoroughly through what you are spending money on. You can refrain from rapidly spending all of your hard-earned money if a portion of your earnings go into a savings account.
Financial Control
When you contribute a part of your paycheck on a month to month basis to your savings, it creates a sense of financial control. Continuing to maintain the savings account encourages discipline in an individual. It also helps an individual to be mindful of his or her financial condition.
Possible Opportunities
If you have a substantial amount of savings, there are profoundly more opportunities at hand in which you can choose to take part in such as investments and loans. Furthermore, if you require assistance from a bank or investors, a solid and stable savings account will help you in gaining the loan.
Life Changing Events
Even though most of us are encouraged to save for retirement, there are other life changing events you can also save for such as college, marriage, childbirth, buying a house, etc. A savings account can be really helpful for anything that you may encounter during the course of your life.





About Complete Controller® – America's Bookkeeping Experts Complete Controller is the Nation's Leader in virtual accounting, providing services to businesses and households alike. Utilizing Complete Controller's technology, clients gain access to a cloud-hosted desktop where their entire team and tax accountant may access the QuickBooks file and critical financial documents in an efficient and secure environment. Complete Controller's team of  US based accounting professionals are certified QuickBooks™️ ProAdvisor's providing bookkeeping and controller services including training, full or partial-service bookkeeping, cash-flow management, budgeting and forecasting, vendor and receivables management, process and controls advisement, and customized reporting. Offering flat rate pricing, Complete Controller is the most cost effective expert accounting solution for business, family office, trusts, and households of any size or complexity.