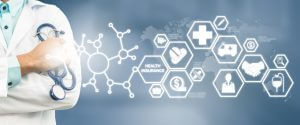 Health benefits such as health insurance policies are provided to ensure that residents of the country are healthy enough to live a prosperous life. From government to private insurance policies, they all are beneficial for an individual and their family.
What are Medical Benefits?
Medical health benefits include the entire medical care that a person requires in order to preserve, promote, and restore one's health. Medical benefits offer additional medical and surgical services like:
Physical therapy
Surgeries
Critical care
Mental health
Orthopedic services
Surgeries that medical benefits support are:
Vision care
Speech and audio pathology
Cosmetic surgeries
Dental surgeries
Prosthetics
Neurological surgeries
Surgeries related to cancer and tumor
Podiatry
Plastic surgery
Organ transplant

How to get Medical Benefits
In order to receive medical health benefits, first  you have to determine whether you will opt for private or government insurance. Both have different medical coverage. Once decided, determine if your insurance will cover the costs of your family or just yourself and what medical services it will cover.  
Below are some preventive care services that are usually provided in healthcare insurance:
Health education including nutrition education
Immunization against lethal infectious diseases
Counselling of diseases that are genetically inherited
Regular medical exams that are inclusive of periodic medical exams

Finding Healthcare Providers
Healthcare providers include:
Specialists
Doctors
Therapists
Clinics
Clinical institutions
Hospitals
Here is how to find your health care provider:
Contact and ask people that you trust. Ask members of your family and your friends about their healthcare providers
Check the provider's network that your insurance plan provides
If you are not satisfied with the provider that your insurance scheme has provided, you can view their network and choose another provider until you find someone with whom you are comfortable and satisfied with.
Find suitable doctors that specialize in the services you need,and opt for someone who is nearest to your house.
How to use Health Insurance
Once you have your health insurance in hand, you will be eligible to get the health care that you need when you need it. Here is how to get started with using your health insurance:
Understand your Health Insurance
As all insurance plans differ from each other, check your plan so that you can determine what services it covers. Review the summary of the benefits that will be provided to you. The summary will also provide you with information about the preventive services that are mostly at no cost alongside the benefits and the costs of the insurance provider. Here is a breakdown of the kind of doctors you will have:
The physicians related to primary care are the main doctors that treat you for common ailments. They take care of your health and they also refer specialists, if required, for a specific type of treatment.
Specialists are medical providers that have extra training in specific fields of medicine. They treat patients that suffer from a specific kind of medical condition. For example, a cardiologist will only treat patients who have a heart issue, while a psychiatrist will treat a patient who has emotional and mental issues. Make sure that you understand the entire process of going to a specialist. It is possible that some insurance policies may only allow treatment from a specialist after you have consulted your main doctor.

How to Make an Appointment
Contact the providers: Explain that you are a new patient. Provide details about your insurance company and ask for appointments available. Choose the one that is suitable for you.
Ask for paperwork: After you have set an appointment and visited the doctor, make sure that you get the paperwork defining your appointments and insurance policies. Keep a check on the bookkeeping records that your insurance provider will maintain.

About Complete Controller® – America's Bookkeeping Experts Complete Controller is the Nation's Leader in virtual accounting, providing services to businesses and households alike. Utilizing Complete Controller's technology, clients gain access to a cloud-hosted desktop where their entire team and tax accountant may access the QuickBooks file and critical financial documents in an efficient and secure environment. Complete Controller's team of  US based accounting professionals are certified QuickBooksTMProAdvisor's providing bookkeeping and controller services including training, full or partial-service bookkeeping, cash-flow management, budgeting and forecasting, vendor and receivables management, process and controls advisement, and customized reporting. Offering flat rate pricing, Complete Controller is the most cost effective expert accounting solution for business, family office, trusts, and households of any size or complexity.