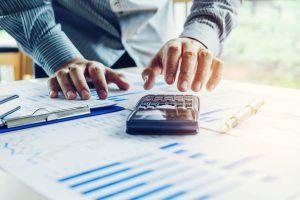 Cost per occupancy is a general term and may refer to either occupancy costs related to the hotel industry or commercial real estate and properties. Here, the focus is commercial properties available for lease. Before getting onto understanding costs per occupancy, it is essential to comprehend what occupancy costs entail and how to calculate these.
Occupancy Costs
Occupancy costs are commonly referred to as operating costs that comprise of all costs associated with the maintenance of a property. When leasing property, the lessee is entitled to pay his/her proportionate share of the occupancy costs based on the leased space. The majority of cases where occupancy costs change frequently are based on variable factors, such as weather, maintenance requirements, etc. These factors will call for going over the initial budget and, therefore, the landlord will have to make the necessary changes to transfer some of its burden over to the lessee. Once this cost has been identified, cost per occupancy becomes a much easier calculation.  
Elements of Occupancy Costs
A few of the costs of total occupancy costs of a commercial property comprise of property taxes, building insurance, repair and maintenance, utilities, property management, landscaping and some discretionary costs that are negotiated prior to drafting a lease agreement. These costs consist of heat and electricity costs based on the nature of the tenant's business requirements. For instance, an industrial setting would include electricity as part of the total occupancy costs. For a commercial property, a few of the following costs are also taken into consideration in order to identify costs per occupancy:
Rent – this can be either a variable or fixed cost in bookkeeping records; variable in order to incorporate periodic oscillations, such as inflation.
Occupancy Cost Reimbursements – these costs are, again, discretionary and must be negotiated prior to signing a lease agreement with the landlord.
Additional Services – an example of the additional costs imposed on the lessee could be signage costs or a parking lot provided free of cost with the leased space.
Load Factors – measures the difference between rentable space and usable space located within the boundaries of the leased space. A lower load factor means the lessee pays less for the actual space used.
One-time Costs – as the name suggests, these costs are not recurring, just like capital expenses. These costs may be tenant improvements, any modifications required to the construction, or its management.
Costs Per Occupancy
Now that we have successfully identified occupancy costs and what they comprise, it's time to understand costs per occupancy. These refer to the costs absorbed by each one of the tenants. In simplest terms, costs per occupancy is a metric that is heavily reliant on the total occupancy costs, as explained in the preceding paragraph.
The formula for calculating costs per occupancy is as follows:
Cost per Occupancy = Total Occupancy Costs / Total People
 Total Occupancy Costs = Cost of Operations + Lease Costs + Fixed Assets
The resulting figure will give costs per occupancy, which helps to identify the proportion of the overall cost borne by each tenant or occupant. A careful identification and segregation of each cost head is essential in order to arrive at this particular figure. Bear in mind that the three categories of the total occupancy costs demonstrated in the formula relate to the various cost elements that have been identified in the preceding paragraphs already.
In addition to this, occupancy costs may as well be studied using the occupancy to sales ratio; whereby occupancy costs may be divided by the sales figure in order to calculate the occupancy ratio. Moreover, the occupancy cost calculation by area may as well be performed by dividing the sales figure with the square feet of the property. You may then use this figure to calculate the occupancy ratio as done before.




About Complete Controller® – America's Bookkeeping Experts Complete Controller is the Nation's Leader in virtual accounting, providing services to businesses and households alike. Utilizing Complete Controller's technology, clients gain access to a cloud-hosted desktop where their entire team and tax accountant may access the QuickBooks file and critical financial documents in an efficient and secure environment. Complete Controller's team of  US based accounting professionals are certified QuickBooksTMProAdvisor's providing bookkeeping and controller services including training, full or partial-service bookkeeping, cash-flow management, budgeting and forecasting, vendor and receivables management, process and controls advisement, and customized reporting. Offering flat rate pricing, Complete Controller is the most cost effective expert accounting solution for business, family office, trusts, and households of any size or complexity.