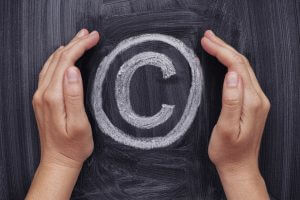 A trademark typically protects brand names and logos used on goods and services. It is very important that a business owner choose and register a trademark which can be registered federally and protected legally. Though it is not obligatory to register a trademark federally, it has various benefits. The benefits include notification to the public of the registrant's entitlement of possession of the mark, lawful assumption of possession countrywide, and special right to use the mark on or in linking to the goods/services listed in the registration.
Though not compulsory, most aspirants use private trademark attorneys for legal guidance concerning the use of their trademark, applying for an application, and the probability of accomplishment in the registration procedure since not all submissions continue to registration. A private trademark attorney may help you avoid many potential pitfalls.
Now the question arises on when the right time may be for a new business to get a trademark of its own. When a new business is started, everything is not accomplished at once. It takes time to introduce the products or services to the market. It takes time to accumulate customers. It takes time to do marketing at a scale where potential customers are attracted to a level that they become permanent customers. Especially for small businesses, when everything has to make its space or place in the market, it's hard for business owners to determine the right time to obtain a trademark of their company that can be used on their products and services for their identity.
In the United States of America, a company acquires the common law right to a label as soon as it is used in trade. That means that as soon as the product or service begins to be sold, the business owner can get entitlement common law proprietorship of that trademark without official registration of it with the U.S. Patent and Trademark Office (USPTO). Though, these common law rights are restricted to the specific graphics where the mark is used and will be of limited help in court if you ought to bring to trial another business using a similar or same name or mark.
It is best for any new business to register their trademark rights for the company as soon as possible. In most cases, it is likely a business will file to register a trademark application as soon as its LLC or corporation is filed.
Comprehensive Trademark Search
When business owners want to register and apply for a trademark, they, along with the guidance of attorneys, must make sure the name or symbol is not already in use by any other company/business. When it is for an LLC or a corporation, make sure the name is not already in use by any other corporation in the same state. Perform a comprehensive search to ensure that a similar name is not in use in every other state as well because you can be asked to stop using the name immediately.
"Intent-to-Use" Trademark Applications
While it is best to register a trademark as soon as possible, there is another side too. Having a trademark means your service is ready to be introduced to the market. Now, what if your product or service is not ready for the market yet? 
In this case, the USPTO allows you to go for filing an application called an "intent-to-use" trademark application. When the USPTO allows your intent-to-use application, you must start using the trademark within 6 months. But, if your products or services are not ready yet, you can request an extension. The USPTO will see if there is a good cause for your extension of the intent-to-use application request. USPTO can allow you an extension for four months. You can file applications for 4 times to extend your 4 months every time. The advantage of this application is that your date of filing application will be considered the date of the first use of your trademark. 
Conclusion
A trademark is the logo or name that must be obtained by every business as soon as possible. It is a must for any business to register a trademark at the earliest time possible. It shows that a business is ready for the market. If your business is not ready yet, then you can use the intent-to-use trademark application.



About Complete Controller® – America's Bookkeeping Experts Complete Controller is the Nation's Leader in virtual accounting, providing services to businesses and households alike. Utilizing Complete Controller's technology, clients gain access to a cloud-hosted desktop where their entire team and tax accountant may access the QuickBooks file and critical financial documents in an efficient and secure environment. Complete Controller's team of  US based accounting professionals are certified QuickBooksTMProAdvisor's providing bookkeeping and controller services including training, full or partial-service bookkeeping, cash-flow management, budgeting and forecasting, vendor and receivables management, process and controls advisement, and customized reporting. Offering flat rate pricing, Complete Controller is the most cost effective expert accounting solution for business, family office, trusts, and households of any size or complexity.