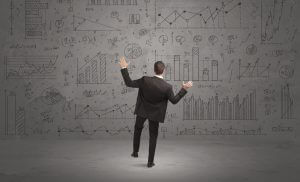 Accounting and bookkeeping are the key functions in any business. Small businesses face challenges in accounting and bookkeeping procedures. Accounting is the systemic and comprehensive recording of financial operations in a business. Business bookkeeping is the recording of financial transactions as a part of the accounting process.
Entrepreneurs and business owners often do not see that common small business accounting mistakes are a major threat to the growth of their business in the long run.
Biggest Bookkeeping Challenges For Small Businesses


Not Using the Best Accounting Software
Choosing the correct software is among the biggest accounting challenges that small businesses can face. An important and challenging step in business is to choose the proper software per your business needs. Consider it's cost, usability, and extra features when choosing a suitable bookkeeping software for your small business.
Features of an accounting software must include:
Inventory management
Sales tracking
Contacts management and contact history tracking
Account to accept credit card payments
Generating invoices
Financial statements, cash flow statements and balance sheet
Budget planning
Payrolls
Taxation matters
The cost of an accounting software is an important issue to consider. First, plan out your business needs and finances. Purchasing a costly software with highly-advanced features will not help your small business if you do not need these expensive features. A small business owner can plan to purchase an accounting software by providing a full payment at once or they have the option to make payments in installments or monthly payments. Plan to purchase the software that suits your business finances the best.
Financials are Incorrect
Incorrect financials is a threatening accounting problem in your business. If your financials are incorrect, it may sink your funding round in your business.
Any error in your financial statements leads to big loss. Business bookkeeping and other business operations will go into a mess if you do not keep your financial data up to date. Your accounting statements must be clear and transparent. Income and expense statements must be precise and related to the cash flow and balance sheet. Delayed data entry is a big risk of frauds and thefts.
Financials are not Produced Monthly
In a small business, it is often thought that it is okay to produce financials on a quarterly or bi-annual basis. However, monthly financials show investors that you are closely monitoring your business.
It can lead to negative balance if expenses are made but no income statement is updated. Invoices to be paid by the company may go unnoticed and it can put a bad reputation on a company. It can end terms with the suppliers. Business growth is halted or significantly reduced.
Business Owners mix Personal Finances with their Business Account
If you mix your personal and business finances, you cannot correctly estimate how much profit was generated out of your invested capital.  For example, if a business credit card is utilized for personal expenses during a trip or dinner, later on, this amount could be paid from the company's income.
Covering Small Expenses out of Pocket without Recording
Paying  for business expenses out of your own pocket will eventually make your company look stronger in income than it actually is. It is extremely important to record everything so that you have a true picture of where your company stands financially.
Starting New Projects and Ideas without a Clear Budget
If you start a new project in your business without planning for it, you can easily run short of your budget for other business operations. You may have to quit the project in the middle if you don't get the loan or find other investors. It's important to always plan ahead before making big moves.  
Not Using Accounting Software or Cloud Technology
Failure to set up the correct software needed by your company leads to poor decision making. Installing the wrong (more complicated than required or lacking crucial functions) software can lead to more complexity in accounting. Accounting software prevents accounting and bookkeeping errors. Many software come with guided help boxes to make an accounting process easier to interpret. Inventory control tools are provided in software. Tax matters are made easier using accounting software.
Poor Interpretation of Accounting Information
Accounting information software is only a tool to use. Decisions must be made after completely checking the reports and interpreting the data. Data interpretation is made by comparing financial statements with the cash flow statements and balance sheets. This interpretation can be complex and hard to understand, therefore hiring a bookkeeping service may be ideal.
Entrepreneurs and business owners must focus on the long-term consequences of decisions they make after getting the full picture of accounting information. Making short term decisions after interpretation of accounts data does not provide the business with any long term benefits.
Conclusion
Small businesses face the biggest accounting challenges. Either they are running short on resources to keep an up to date accounting and bookkeeping picture or they are not using the correct software for their accounting. From choosing a proper accounting software to managing accounting tasks correctly as well as keeping them up to date are among the biggest accounting challenges that small businesses face.




About Complete Controller® – America's Bookkeeping Experts Complete Controller is the Nation's Leader in virtual accounting, providing services to businesses and households alike. Utilizing Complete Controller's technology, clients gain access to a cloud-hosted desktop where their entire team and tax accountant may access the QuickBooks file and critical financial documents in an efficient and secure environment. Complete Controller's team of  US based accounting professionals are certified QuickBooksTMProAdvisor's providing bookkeeping and controller services including training, full or partial-service bookkeeping, cash-flow management, budgeting and forecasting, vendor and receivables management, process and controls advisement, and customized reporting. Offering flat rate pricing, Complete Controller is the most cost effective expert accounting solution for business, family office, trusts, and households of any size or complexity.