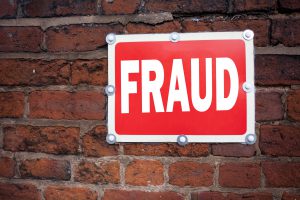 The most important elements in the area of fraud are considered to be risk and materiality. The assessment of the importance of these factors will, to some degree, determine how serious the corporation treats the prevention and detection of fraud. It will also affect the means dedicated to fraud related tasks, so it is important for all assessors to give proper consideration to the risk and material of fraud in their organization. Not everyone can afford the high-tech resources needed for fraud prevention, but there are some definite preventive measures that can be practiced by anyone.
Types of Fraudulent Acts
Fraud can be committed through many types of media including mail, wire, phone, and the internet (Computer Crimes and Internet fraud). The international magnitudes of the web and comfort with which users can hide their location, the trouble of checking identity and legality online, and the simplicity with which hackers can distract browsers to fraudulent sites and steal credit card details have all subsidized to the very rapid growth of internet fraud. In some countries, tax fraud is also prosecuted under false billing or tax forgery.
Fraud as a Civil Wrong
The court structure observes fraud as a civil wrong, known as a "tort." Each jurisdiction has a definite description of fraud, but it is mostly deliberated to be the intentional misrepresentation of essential facts. For a civil wrong to be reflected, certain features must be in place, including:
1. 
Demonstrating the state of mind of both the committer and victim at the time of the crime
2. Substantiating the fraud occurred with clear and conclusive evidence
Fraud as a Criminal Offense
Certain varieties of fraud are categorized as criminal offenses, mainly if the offender is involved in theft under false simulations. Like civil wrongs, certain features must be in place for fraud to fall under the category of a criminal offense.
1. 
Deliberate sham by false pretense with the intent to persuade the victim to part with money or property
2. The belief in the dishonesty by the victim, who actually parts with the money or property under the false pretenses
3. The perpetrator keeping, or aiming to keep, the money or property in inquiry
Fraud prevention
It is vital to an association, large or small, to have a fraud prevention plan in place. Fortunately, there are ways you can minimize fraud incidences by executing different measures and controls.
1. Know your employees:
Fraud committers often display behavioral mannerisms that can indicate the intent to commit fraud. Observing and listening to employees can help you identify a potential fraud risk. It is important for management to be involved with their employees and take the time to get to know them.
2. Make employees aware/set up reporting system: Awareness affects all personnel. Everyone within the association should be conscious of the fraud risk policy containing types of fraud and the consequences associated with them. Those who are planning to commit fraud will know that management is watching and will hopefully be dissuaded by this.
3. Implement internal controls: Internal controls are the plans and/or programs that are applied to safeguard your company's possessions, ensure the reliability of its accounting records, and prevent and detect fraud and theft.
4. Monitor vacation balances: You might be enthralled by the employees who haven't missed a day of work in years. While these may sound like loyal employees, it could be a sign that these employees have something to hide and are worried that someone will detect their fraud if they were out of the office for a period of time. It is also a good idea to rotate workers to various jobs within a firm.
5. Hire Experts: Certified Fraud Examiners (CFE), Certified Public Accountants (CPA) and CPAs who are certified in Financial Forensics (CFF) can help you in establishing anti-fraud policies and procedures. These specialists can provide a wide range of facilities from complete internal control audits and forensic analysis in general to basic consultations.  
6. Live the corporate culture: A positive work environment can prevent employee fraud and theft. There should be a clear organizational structure, written policies and procedures, and fair employment practices. An open-door policy can also provide a great fraud prevention system as it gives employees open lines of communication with administration.
Final Note
Those who are willing to commit fraud do not differentiate. It can happen in large or small companies across various industries and geographic locations. Professional fraud can result in enormous financial loss, legal costs, and a ruined reputation that can eventually lead to the downfall of a business. Having the proper plans in place can suggestively reduce fraudulent activities from occurring or cut losses if a fraud has already occurred. Following through with the policy and enforcing the noted steps and consequences when someone is caught is crucial to preventing fraud.




About Complete Controller® – America's Bookkeeping Experts Complete Controller is the Nation's Leader in virtual accounting, providing services to businesses and households alike. Utilizing Complete Controller's technology, clients gain access to a cloud-hosted desktop where their entire team and tax accountant may access the QuickBooks file and critical financial documents in an efficient and secure environment. Complete Controller's team of  US based accounting professionals are certified QuickBooksTMProAdvisor's providing bookkeeping and controller services including training, full or partial-service bookkeeping, cash-flow management, budgeting and forecasting, vendor and receivables management, process and controls advisement, and customized reporting. Offering flat rate pricing, Complete Controller is the most cost effective expert accounting solution for business, family office, trusts, and households of any size or complexity.