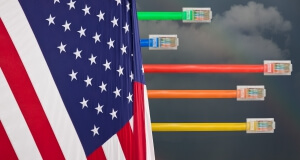 What is net neutrality? This debate has been on the top of headlines for quite some time now. Many people have a hard time grasping this concept and understanding the conflict that each side of this political spectrum brings.
Net Neutrality
The idea that all internet service providers should treat all of their network traffic equally is called net neutrality. According to net neutrality, regardless of where it started and where it ends up, a bit is always a bit. This means that service suppliers are not allowed to offer a different type of service for different types of traffic. All traffic should be treated in the same manner, whether it is from your neighborhood blog or from Netflix. Rivals of this concept are mostly telecommunications Goliaths. The extra rules and regulations imposed by the Federal Communications Commission (FCC), along with the 2015 implementation, declared this Internet policy as problematical. Supporters of net neutrality procedures include Netflix, Google, and Facebook.
How Net Neutrality Came To Be
Comcast was asked to stop blocking traffic from a certain file sharing service known as BitTorrent. The FCC stepped in and Comcast was accused of wrong business practices. Comcast filed a case against the Federal Communications Commission, requesting that the FCC did not have the appropriate authority. After three years, the courts ruled in favor of Comcast. Back then, the FCC also accused Comcast of regulating traffic among person-to-person file-sharing service providers on their networks. Comcast replied by stating that they were just trying to fix the spread of illegal copyright material. Even though few online communities were irritated, the government did not have any legit authority to do anything about it or make them stop. Hence, Comcast was permitted to work as they saw fit.
In another similar case in 2012, AT&T stopped the users of iPhones from making face-to-face calls until they bought a new shared data package. AT&T appealed that the video calling app can easily cause an overcrowding effect on its system. Rivals blamed AT&T for disorderly service that was competing with their main business.  In 2015, new FCC officials, along with the Obama administration, found a way to dispute the authority needed by the FCC when they felt broadband corporations were not using their power objectively. Due to these factors, net neutrality was born.
How Can the End of Net Neutrality Affect your Wallet?
Just like anything in the news, people often worry how a certain event may affect their lives. The influence that these alterations will have may not be seen for some time. If the FCC's long history suggests anything, it is that these verdicts will again be challenged in court and the case will take years to settle. The National Hispanic Media Coalition and Public Knowledge, along with many other public awareness groups, are already announcing their plans to challenge net neutrality in the court.
However, for now, a person has no choice but to rely on the professionals to know how these regulations and changes will influence our wallets. Some think that these broadband firms should provide limited access to certain content providers unless they are willing to pay for higher stage services. This means that a person can learn to either live without the high-speed access to the weekly Game of Thrones series or simply upgrade to a more expensive internet package. According to experts, if these changes are right, less regulation will encourage opposition which will ultimately bring the prices down while also reassuring innovation.

About Complete Controller® – America's Bookkeeping Experts Complete Controller is the Nation's Leader in virtual accounting, providing services to businesses and households alike. Utilizing Complete Controller's technology, clients gain access to a cloud-hosted desktop where their entire team and tax accountant may access the QuickBooks file and critical financial documents in an efficient and secure environment. Complete Controller's team of  US based accounting professionals are certified QuickBooks™️ ProAdvisor's providing bookkeeping and controller services including training, full or partial-service bookkeeping, cash-flow management, budgeting and forecasting, vendor and receivables management, process and controls advisement, and customized reporting. Offering flat rate pricing, Complete Controller is the most cost effective expert accounting solution for business, family office, trusts, and households of any size or complexity.