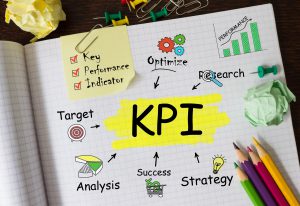 KPIs, key performance indicators, are essential metrics that allow you to monitor and track your business performance. They help you navigate your way to success and growth that is crucial when it comes to exploiting new opportunities and tapping into new markets. Unfortunately, most companies get their key performance indicators completely wrong by copying the metrics others are using, which may be ideal for them but not you. This often results in a business losing its competitive advantage or a significant market share, which ultimately kicks the business out of the competitive race.
Don't Copy the KPIs of Others, Follow Your Own
Although, your gut feeling matters and often yields prominent results, this is now an old strategy that no longer defines your company's success. Running a business is no easy feat as it requires a thorough analysis of financial results. Businesses who are good at examining and evaluating their finances mostly succeed and survive in the market for long durations. According to a study, "Business metrics or KPIs display a measurable value that shows the progress of a company's goals." To evaluate the health of your business, specific KPIs suitable to your industry provide an ideal snapshot of where your firm is going— and whether or not it's going in the right direction. The point is, every business is unique to some degree and businesses can't just copy similar metrics used by others in your industry.
Profit, Alone, is No Measure of Success
Profit is not a measure of success for your business. Although it can define the financial health of your company, it is not the only thing that contributes to a company's success. Companies have short and long-term goals and KPIs can help you make more confident decisions regarding your company's growth and development. Profit, along with KPIs, play an integral role in defining the success of your company as a whole. Since every business is unique and has a different business model, companies need to customize the KPIs that are the best fit for their needs and purposes.
Well-Known KPIs
There are tons of KPIs you can follow to track and monitor the performance of your company, but core KPIs can really provide you the insight you are looking for. At the end of the day, what matters most is your company's performance and how much profit it makes.
To measure and understand your customers, you need to know KPIs such as customer retention rate, conversion rate, relative market share, customer profitability score, net promoter score, etc. To measure and understand your financial performance, you need to know KPIs such as net profit, revenue growth rate, net profit margin, gross profit margin, operating profit margin, return on investment (ROI), cash conversion cycle, etc. To measure and understand your internal process, KPIs that can be used are order fulfillment cycle, project schedule variance, project cost variance, capacity utilization ration, bookkeeping accuracy level, quality index, and process downtime level. To measure and understand your employees, KPIs such as staff advocacy score, employee engagement, absenteeism level, human capital value, and 36-degree feedback score can be used.
Basic Level KPIs
Small business usually have human resources, capital, and finances to evaluate their performance against all of the KPIs mentioned above. Therefore, they usually go with the basic, yet most effective, KPIs, which include the following:
Revenue
Whether small or large, businesses track their revenue to ensure that their income maintains a steady pace. When the revenue trend shows a downward sloping, this indicates that the business needs a new marketing strategy to boost their revenue. Similarly, when revenue shows an upward trend, it means that the business's revenue is increasing and that's the point where businesses need to maintain the trend.
Expenses
When businesses evaluate expenses in terms of a KPI, they consider spending trends. The reduction in expenses is actually healthy for a business because fewer expenses mean a stronger income statement.
Gross Profit Margin
Gross profit margin is the percentage of each dollar you earn after subtracting direct expenses. It reveals how well you are doing in keeping a balance between your income and expenses.





About Complete Controller® – America's Bookkeeping Experts Complete Controller is the Nation's Leader in virtual accounting, providing services to businesses and households alike. Utilizing Complete Controller's technology, clients gain access to a cloud-hosted desktop where their entire team and tax accountant may access the QuickBooks file and critical financial documents in an efficient and secure environment. Complete Controller's team of  US based accounting professionals are certified QuickBooksTMProAdvisor's providing bookkeeping and controller services including training, full or partial-service bookkeeping, cash-flow management, budgeting and forecasting, vendor and receivables management, process and controls advisement, and customized reporting. Offering flat rate pricing, Complete Controller is the most cost effective expert accounting solution for business, family office, trusts, and households of any size or complexity.