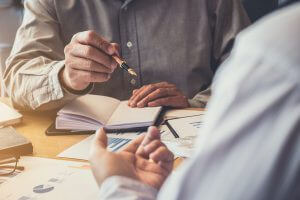 Effective control of a startup's finances and the latest business management skills are two of the most important things to understand before initiating a new business. Establishing a strong financial infrastructure requires a wealth of accounting experience and wisdom. This is not an easy job to handle in order to tackle complex accounting obligations such as tax and debt repayments. An experienced financial planner or bookkeeper can greatly help you with their corporate advice. For businesses that are just starting, managing funds from day one can be an intimidating task. An entrepreneur may be good at managing their business operations. However, when it comes to finances, they often lack the money-management skills and knowledge needed.
Most start-ups underestimate the significance of managing their finances from the very beginning. Although it is true that a start-up may not witness a great deal of financial activity in the initial phases, that doesn't mean that they don't need to record, organize, and budget. In fact, this is the precise time that a budget needs to be created. According to studies, organizing the start-up's financial activity is the first step towards business success.
Hire a Professional Budget Planner
Many entrepreneurs think that investing in the expertise of a professional budget planner is too expensive. However, investing a tiny portion of the initial investment pays off in the long run of a business's journey. It is always wise to invest in something that you may lack the proper skills in. Hiring an expert for certain important tasks, such as managing finances, is ideal for business growth and prosperity.
Good news! Not every bookkeeper or financial planner is expensive. With a little research, you can find someone suitable to your business's needs and specifications. the mismanagement of finances is the number one reason that tops the list of most common reasons why start-ups fail to survive in the market. This is why hiring an outsourced agency that is a pro at handling and managing a startup's finances is a very smart investment.
What to Do From 'Day One' Of a New Business Venture
For business owners who can't afford to hire a professional planner or financial expert, here are four tips for entrepreneurs who find it hard to manage their startup's finances from day one.
Cash Flow Management Is Key
From day one of your new business, you need to stay on top of your cash flow. As mentioned earlier, most start-ups fail because they do not properly manage their finances. You must bookmark and maintain a record of every single penny that is coming in and going out of your business. Effective cash flow management is a vital step towards ensuring long-term success.
Track and Monitor All Spending
Start-ups can easily lose their financial control if they do not regularly track and monitor their spending. For this, you can either hire a full-time bookkeeper who will maintain, manage, and update your bookkeeping records in an accounting software to provide you with a clear picture of your start-up's finances. Or, you can manage your books yourself. It depends on your priorities and how much you can afford to spend to get things in line.
Limit Your Expenses and Change Your Spending Habits
In the initial stages of a start-up, it is ideal to keep your fixed and variable expenses as low as possible. This is the key to longevity. By setting your business priorities right and changing your negative spending habits, you can expect to save a lot of money for your business to meet future financial needs.
Establish Financial Goals
Depending on the nature and size of your new business, you need to set monthly, weekly and daily revenue goals. Since a start-up initially needs more attention, you must stay on track to ensure profitability and make necessary adjustments for constant growth. In order to do this, you need to set your direction properly from day one and establish financial goals that are both measurable and achievable. This indicates that effective management of a start-up's finances is critical to growth and development.




About Complete Controller® – America's Bookkeeping Experts Complete Controller is the Nation's Leader in virtual accounting, providing services to businesses and households alike. Utilizing Complete Controller's technology, clients gain access to a cloud-hosted desktop where their entire team and tax accountant may access the QuickBooks file and critical financial documents in an efficient and secure environment. Complete Controller's team of  US based accounting professionals are certified QuickBooksTMProAdvisor's providing bookkeeping and controller services including training, full or partial-service bookkeeping, cash-flow management, budgeting and forecasting, vendor and receivables management, process and controls advisement, and customized reporting. Offering flat rate pricing, Complete Controller is the most cost effective expert accounting solution for business, family office, trusts, and households of any size or complexity.