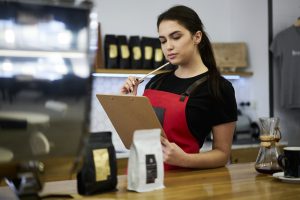 It's on every entrepreneur's mind, this question has them thinking hard. How exactly does one measure how much stock to have available, ready to delivery and how much is too much?  In any business, the need to have stock is important and depends on the activities necessary to run your business. To be able to grow, any business will first have to cater the demand for an item and then start selling. Many businesses need to have a specific level of stock available so that they can keep up with that demand. Here are some examples of businesses that need to keep stock available, to supply without delay and deliver to demands.
These examples will give a better picture of what levels of inventory must be kept. The whole concept of this question is what to have on hand in order to be able to keep up with demand and not fall short on supply. By having enough, one is cost effective and efficient. Planning out budgets, finances, and expenditures would be rendered meaningless if the proper stock is not maintained. Without stock, deliveries cease which translates to business cessation. This, however, is foreseen in all business plans and precautions are taken well in advance. With hard work and planning, results are guaranteed.
Restaurants
If you are selling edible products at a restaurant, then specific quantities of raw stock, as well as semi cooked items, will be essentially needed. Let's say, it's a fast food restaurant and the burgers are really popular. Buns, sauces, raw veggies, patties, garnishes, etc. have to be purchased in a daily stock straight from vendors on priority. You will have to coordinate with the bakery, meat market, and vegetable vendor on a daily basis to ensure smooth functioning. If an order of ten burgers is received and you have only have the ingredients for six, the odds are that customer will not come back due to disappointment. Whatever you are selling, it's got to be enough to meet the expected demands!
Retail Stores
With tight inventory control systems and proper handling of all artifacts, complete with model numbers, rows, and designated areas in stock, retail stores are hard work to say the least. For instance, a t-shirt would normally be kept in four regular sizes, ranging from small to extra-large and different colors, which means different codes for each one. Shoes should be kept in sizes for men and women, ranging from 6.5 to 10. Same with the codes, as different colors are for different codes. A very specific level of stock is needed for what you are selling to handle customers with grace to their satisfaction.
Pharmacies and Drug Stores
Drug stores have an especial POS software that takes care of their inventory and stock levels. This software helps them manage and monitor all inventory. When a drugstore is set up, this software is configured with a minimum level warning system that tells the user the availability of whatever is present in stock. In addition, costly and expensive meds, like cancer treatment prescriptions, are on a limited stock. But, commonly occurring meds are stocked in high levels, such as aspirin or flu-fighters. If you are selling medicine, then you must have stock according to your location and area.
Considerations for Inventory Management


Trends or Seasons
A growing and thriving business will need to forecast the sales seasons each year and make itself ready for upcoming influxes. To better prepare, stocks are absolutely essential to be able to accommodate patrons and regular customers. By taking this action, it can easily be determined what part of the year is most active and which is the slowest, thus you can prepare accordingly, with planning. This will help to envision cost-effective methods of stocking whatever you are selling.
Weekends and Weather
Some businesses thrive during the weekend while they are slow on regular weekdays. This prediction can help business owners arm their stocks before the weekend hits. Not just restaurants, but also bars, clubs and many other weekend leisure venues party on until the break of dawn on Fridays through Sundays. Their demands are all met with success, paving their way to becoming the most popular joint. However, if stocks are not leveled according to predictions, businesses will be negatively affected.
Conclusion
By understanding the kind of business you are, your need for available stock should be set accordingly. There are days when it is super-fast and hectic while others are indolent and relaxed. You are selling by recognizing the needs of clientele and preparing to meet their demands, so a solid stock is mandatory to be kept in hand.



About Complete Controller® – America's Bookkeeping Experts Complete Controller is the Nation's Leader in virtual accounting, providing services to businesses and households alike. Utilizing Complete Controller's technology, clients gain access to a cloud-hosted desktop where their entire team and tax accountant may access the QuickBooks file and critical financial documents in an efficient and secure environment. Complete Controller's team of  US based accounting professionals are certified QuickBooksTMProAdvisor's providing bookkeeping and controller services including training, full or partial-service bookkeeping, cash-flow management, budgeting and forecasting, vendor and receivables management, process and controls advisement, and customized reporting. Offering flat rate pricing, Complete Controller is the most cost effective expert accounting solution for business, family office, trusts, and households of any size or complexity.