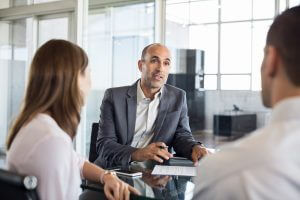 An extraordinary accountant is not only responsible for compliance and issues related to your taxes but steers you towards success by carefully analyzing data and offering you strategic insights into your key business decisions. Evolution in the technology front has given rise to big data, cloud computing, and many other tools that are transforming the accountancy services to full-time consultancy for many businesses. You may be thinking that this might not be the case for your small business, however, the progressions in the field allow you to benefit from their specialized services at a significantly low cost.
An Accountant – More than just Preparing your Taxes
Tech-savvy business owners today expect a lot more from their accounting professionals than just fixing their tax issues and keeping the books. They are constantly in touch with key personnel of their business through smartphones and other gadgets. They demand quick responses and solutions to existing problems and situations faced by the business. With the availability of advanced accounting software, accountants do not have to manually enter data, therefore, can emphasize on formulating business strategies and contribute to driving profitability. Here are some of the ways that an accountant can help grow your business.
Breaking it down
Apart from handling your taxes, accountants can help you identify those high-end customers who are not contributing significantly to your profit margins and, instead, are using a lot of your valuable resources. For example, you are a contractor and are able to win large contracts, however, you undervalue the project, leading to underbidding and cutting your margins. With the right person guiding you, you will be able to accurately estimate the cost of the project and bid so that your profitability is not compromised.
A similar approach can be applied to your products and services. An accountant would be able to identify the products and services that are putting a burden on the business and the ones that are outshining. Based on the numbers, you can make important decisions regarding continuing or making changes to certain products and services. Therefore, your taxes are not the only reason you should hire professional accounting services.
A reliable partner, driven by technology
When you are making key business decisions and sharing critical information about your business with someone, you are trusting that person to keep the information private and also help you along the way. With advancements in cloud computing, an accountant is able to monitor the given information at a minuscule level and manage it from anywhere and anytime at ease. Moreover, the data can be updated, along with a recommendation, from anywhere without the actual need to be physically present.
Any trends or inconsistencies in the data are easily traceable and the accounting professional would be able to tell you if it is just a bad patch because of poor market conditions or if there is something wrong internally. With all of that in mind, it is really up to you how you choose to use your accounting professional, as just someone who looks after your taxes or a trusted partner who can help your business be successful.
Leveraging your strengths for financial plans
Getting the most out of an accountant really depends on who you choose to be your partner and how the chemistry is between you two. Initially, you are solely responsible for all issues related to bookkeeping and other financial matters of your business.
As your business grows, you require the help of a trained professional who can collaborate with you to devise a consistent policy for recognizing revenue and leveraging it to come up with financial plans. This is an important step for the growth of your business because you need to show a constant revenue stream to attract potential investors and business partners. Accountants must be able to identify your strengths as well as weaknesses based on numbers and should be able to help you plan for the future.
Connecting operations with finance
Just like other professions, an accountant often limits themselves to finance and managing your taxes. However, a well-reputed accounting service will view all of your business operations in a circle, tied to each other. Marketing, sales, HR, and finance all work hand in hand. The hired accounting service must be able to provide thoughtful insights into all operations. This comes from experience and not everyone will be able to help your business in all departments.
Once an accounting firm falls prey to the assumption that their job is to only look after your taxes, it is really hard to shift the focus somewhere else. Therefore, before choosing your accountant, you must guarantee that they will be able to align with the goals of your business and offer a non-conventional approach to managing your business finances.




About Complete Controller® – America's Bookkeeping Experts Complete Controller is the Nation's Leader in virtual accounting, providing services to businesses and households alike. Utilizing Complete Controller's technology, clients gain access to a cloud-hosted desktop where their entire team and tax accountant may access the QuickBooks file and critical financial documents in an efficient and secure environment. Complete Controller's team of  US based accounting professionals are certified QuickBooksTMProAdvisor's providing bookkeeping and controller services including training, full or partial-service bookkeeping, cash-flow management, budgeting and forecasting, vendor and receivables management, process and controls advisement, and customized reporting. Offering flat rate pricing, Complete Controller is the most cost effective expert accounting solution for business, family office, trusts, and households of any size or complexity.