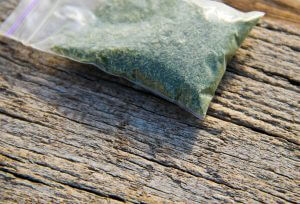 With the recent legalizing efforts of marijuana in many states, the cannabis industry is set to take off with huge interest from the public. Using the right kind of cannabis packaging for such commercial level activities is a daunting task considering the cannabis industry is still in its infancy.  With the latest innovation and combined manufacturing prowess, choosing the best machines and equipment that is effective, efficient, cost-friendly, time-saving and affordable is not hard. Depending on the requirements, it can be simple and straightforward. Being in the cannabis business can be stressful, as the flowers and buds are challenging to handle, especially the hybrid strains. From color, odor, thickness, weight, and size, they are highly varied. Some are sticky while others are dusty and fragile and the needs vary too.
If the packaging is heavier than the bud in it, customers may complain that the buds are lighter than the packaging. Getting these calculations correct is crucial; as paying by the gram, the customer deserves value for their money spent. Heavy distributors use small weights to create delivery batches so that it's cost effective by delivering all orders until a specific weight is achieved. A firm understanding of three essential steps is needed.
1. Distinguishing Business Requirements
Identification of a business's needs is the first and foremost task. What sort of cannabis packaging should be utilized, how much is needed for a month, what it should weigh? By understanding the capacity of the packaging, the dimensions and how cost effective it can be, chances are, things will be positive. By knowing the answers to these crucial questions, many facets of operations can be streamlined. Also, it is elemental to consider package weight estimates, thus, ensuring that the customer receives satisfactory and standard weights. Try keeping few weight categories so that it's easier to manage and handle. Small amounts are simple enough to be dealt with in a straight manner method. It's the heavyweights that are problematic and cannabis packaging meant for those weights can be extremely expensive and a total waste of money, which is not a smart investment.
2. Supplying Options
Check out how other suppliers that are using business ideas to help them grow and thrive. Depending on the area, demands are met accordingly so high variation is noticeable. Getting further insight from suppliers is a good idea of what to expect and how to go about doing it. By asking the right questions, some great perspectives and effective ways can be highlighted.


Does their machine help with weighing, sorting and filling cannabis packaging or does it perform specific functions such as only filling and sealing? If yes, ask about how fast their packaging capacity is and what the output is. Also, automated machines can be effective but challenging with small package sizes. Understanding their weight range, the frequency of demands, how they deal with underweight and the expected percentage of monthly sales by product weight. These are just some of the ideas one can attain by visiting suppliers.


Depending on how it packages, machines have to minimize weight miscalculations with precision. Many cannabis packaging machines help save costs by highly accurate and controlled packing features. All that is needed is a set target weight range and the machine does not escalate and remains in well within the range.


Machines are reliably fast so using them for their swiftness is a great idea for businesses. You must know how many packages they can produce at a specific time with different weights. Usually, three to five-gram packages are used. Without miscalculating or giving up weight, inaccuracy is reduced and, if the output is sufficient, it's bound to play well for efficient cannabis packaging.


Machines are great but manual labor is not to be ignored. Packaging usually requires manual attention too. Using mathematics is amazing here. If three people pack five hundred bags per hour, it would amount to one person packing one hundred and sixty-six bags in an hour. It's crucial for a business to understand its requirements and the staff it needs to drive itself.
 3. Put the Plan in Motion
Once the proper surveys and research are complete, gaining insight and advanced knowledge of cannabis packaging can lead to efficient operations for small packages. When a system has been put up and the machines are commissioned, be the first to witness its startup and procedures. Observe the packaging and weigh it to remove any doubts. By personal inspection and witnessing the work for the first time, any obscurities or reservations can be handled.




About Complete Controller® – America's Bookkeeping Experts Complete Controller is the Nation's Leader in virtual accounting, providing services to businesses and households alike. Utilizing Complete Controller's technology, clients gain access to a cloud-hosted desktop where their entire team and tax accountant may access the QuickBooks file and critical financial documents in an efficient and secure environment. Complete Controller's team of  US based accounting professionals are certified QuickBooksTMProAdvisor's providing bookkeeping and controller services including training, full or partial-service bookkeeping, cash-flow management, budgeting and forecasting, vendor and receivables management, process and controls advisement, and customized reporting. Offering flat rate pricing, Complete Controller is the most cost effective expert accounting solution for business, family office, trusts, and households of any size or complexity.