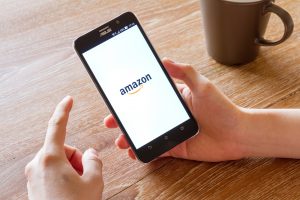 Ambitious entrepreneurs vehemently talk about Steve Jobs, Mark Zuckerberg, and Elon Musk. Many appreciate Bill Gates for the wealth he has gained. But Jeff Bezos is not given the right attention among young and new entrepreneurs who are inspired by the charm of Steve Jobs and the wealth of Bill Gates. Amazon founder and CEO Jeff Bezos has not gained publicity like other billionaire entrepreneurs, but deserves to be included in the list of world's top class entrepreneurs.
Besides Amazon, Jeff Bezos is moving towards completion of a private space endeavor called Blue Origin.
Jeff Bezos frequently shares his business lessons in talk shows and other platforms. If you are new to entrepreneurship or you are already running a successful business, even then the business lessons and tips that Jeff Bezos give are worth to learn and understand. Business is not only the name of accounting, bookkeeping, and profit or loss. Business is a term that has a huge potential to grow small businesses into large corporations and eventually to giant business firms. Anyone can benefit from our favorite Jeff Bezos business lessons.
Some Important Business Lessons from Amazon Founder and CEO Jeff Bezos:

1. Squeeze out the fear of failure
Business can flop. You do not get an expected customer response for your products or services. In either case, be ready to embrace your failure. You can improve your product or go for a new business. Embrace your failures and learn lessons from them.


2. Be bold in business initiatives but take calculated risks
Do not fall in risks all at once. Take calculated steps at the start of business.
If you never take a risk, you never make your dreams come true. Be bold in taking risks for the realization of your dreams. But do not jump into something. First, make a plan and do a lot of homework on your plan. Make yourself comfortable with an idea that, even after so much homework and pre-planning, there will still be a chance, though small, that business can fall flat or does not capture the market as expected.
3. Bezos states: "We are stubborn about vision. We are flexible on details"
You should be focused on your vision. Hurdles come and go, failures might happen, the winners are those who cross all the circumstances bravely. But you should be flexible on your path. Make policies that can be changed over time. Learn from your own experiences and act accordingly. Do not become a stubborn leader of your team.
4. Stick with Two Pizza Rule
Bezos believes in 'two pizza rule'. Group thinkers become dependent on each other's thoughts. Smaller teams generate better ideas.
5. Never Stop Experimenting
As quoted by Bezos, an important business lesson is:
"If you double the number of experiments you do per year you're going to double your inventiveness."
Experimenting with new ideas always ensures better results everywhere, so do in business. Measure the experiments. Learn lessons from your experiments and continue to experiment.
6. Long-Term Thinking at Work
Do not stick to temporary benefits or yields. Make long-term plans for the business. What is the idea? How will we make it better?  Innovative ideas need the patience to bear fruits. It is all about delayed pleasure.
7. Keep a close eye on major trends in market
Bezos strategically calculated that we would soon replace the traditional mail order. He too invested in Amazon, a web-based retail store.
8. Always put customers first
Never compromise on your customers. Allow ratings and feedback from your customers. In turn, deliver better-expected services to them.
9. Innovation is the key to a sustainable business
A sustainable business grows with the market trends. Introduce inventive ideas in the market. People love new, brilliant ideas and services. This is an important business lesson for long-lasting business planners. 
10.    Observe your competitors and copy
If your competitors have achieved something remarkable then you can copy their way of success. But use your mind before copying.
11.    Never chase the hot thing
Do not invest in the thing which is temporarily selling hot and will fade after some time. Go for a sustainable business.
12.    Get started now, no regrets later
The worst ever living, according to Bezos, is to live with regrets. If I had done that earlier or if I had not quit are the type of regrets which are hard to bear later. So start now. Work on your projects wholeheartedly and strategically. 
CONCLUSION
Jeff Bezos frequently shares his business lessons with his viewers in talk shows and on interviews. We can train our minds to grow business using his brilliant business lessons and ideas.




About Complete Controller® – America's Bookkeeping Experts Complete Controller is the Nation's Leader in virtual accounting, providing services to businesses and households alike. Utilizing Complete Controller's technology, clients gain access to a cloud-hosted desktop where their entire team and tax accountant may access the QuickBooks file and critical financial documents in an efficient and secure environment. Complete Controller's team of  US based accounting professionals are certified QuickBooksTMProAdvisor's providing bookkeeping and controller services including training, full or partial-service bookkeeping, cash-flow management, budgeting and forecasting, vendor and receivables management, process and controls advisement, and customized reporting. Offering flat rate pricing, Complete Controller is the most cost effective expert accounting solution for business, family office, trusts, and households of any size or complexity.