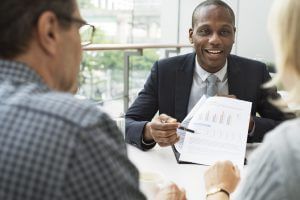 Hiring a good accountant or bookkeeper is your secret weapon for faster growth and they can truly add real value to your business. Besides helping you to manage your accounts, they will help you grow your company with better financial decision making, employ legal tricks to minimize your tax bills, reduce accounting errors and save you a lot of time on admin.
Most MNCs (Multinational Corporations) have in-house accounting teams usually working around the clock all year to ensure that taxes and other corporate debt(s) are paid on time, salaries and bonuses are being disbursed, profit potential is evaluated, financial reports are created and balanced-out, and the growth is managed successfully. It is the job of a good accountant/bookkeeper to get things moving in the right direction, resolve all financial discrepancies, and make sensible monetary projections year-round.
On the contrary, small-scale businesses, are also now looking to hire the services of professional accountants because they know they can only grab a significant market share and survive in the competitive market if their financial equation is favorable. It doesn't matter whether you're in the initial phases of business creation or have an established business, the need for hiring a pro-level accountant never dies. Your accountant and/or bookkeeper is the backbone of your business and, undoubtedly, your secret weapon for faster growth. Any small-scale business with a sound game plan and business execution strategy can expect to reach the top in no time if the business has a good accountant to look after its financial operations.
Planning and Forecasting Your Cash Flow
Planning and forecasting prior to decision-making makes sense but, once you start to take a ride on the sinking boat, it isn't helpful at all. Businesses—small or large, almost always strive to achieve a perfect balance in cash flow, especially when they structure the operations of business on a DIY accounting model. The influx and outflow of cash have to be maintained properly or else the lack of effective financial management can be fatal to the future of your business. On the other hand, a good accountant and bookkeeper can make your business move in the right direction and help you achieve faster growth. A professional accountant with superior bookkeeping services will help you in better financial decision-making which will allow you to succeed in a very short span of time.
Reduction in Taxes and Financial Discrepancies
Professional accountants and bookeepers have superior accounting knowledge, skills, and experience which helps them to stay on the top of cash flow, taxation rules and regulations. They know the tricks to handle tax-related issues and help you reduce them, up to a great extent. Hiring a good accountant is more of a need than a desire because, without them, you cannot expect to achieve faster growth or strategic goals. The theory of tax reduction is quite simple, the more relief you can claim, the more you save, the faster you grow.
Sharpen Your Focus
Obviously, hiring a professional bookkeeper allows you to focus on the core business operations, which ultimately sharpens your focus. Small-scale businesses usually do everything on their own—from conceptualization of ideas to business establishment to managing their finances. However, little do they know, they can help their business to achieve faster growth if they define a way to manage their finances well. For that, a good accountant or a professional bookkeeper seems like a fair choice as they help you with better decision-making, reduce accounting errors, and find financial discrepancies.
Compare Your Numbers with Industry Benchmarks
It is the duty of a good accountant to let their clients know about their current financial standing and what financial decisions they have to make if they expect to achieve faster growth and success. KPIs (Key Performance Indicators) are a good starting point to know whether you are performing better or worse and what possible measures you can take in order to keep the financial equation favorable. Comparing your numbers with industry-specific benchmarks helps accountants sketch a clear picture of your financial standing for suitable measures.



About Complete Controller® – America's Bookkeeping Experts Complete Controller is the Nation's Leader in virtual accounting, providing services to businesses and households alike. Utilizing Complete Controller's technology, clients gain access to a cloud-hosted desktop where their entire team and tax accountant may access the QuickBooks file and critical financial documents in an efficient and secure environment. Complete Controller's team of  US based accounting professionals are certified QuickBooksTMProAdvisor's providing bookkeeping and controller services including training, full or partial-service bookkeeping, cash-flow management, budgeting and forecasting, vendor and receivables management, process and controls advisement, and customized reporting. Offering flat rate pricing, Complete Controller is the most cost effective expert accounting solution for business, family office, trusts, and households of any size or complexity.