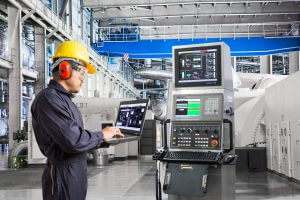 The millennial era has caused rapid changes in the manufacturing processes of almost all industries operating worldwide. In order to keep up with these changes and improve the custom assembly process, entrepreneurs have to spend huge amounts of money in order to stay updated with the ever-changing market and make sure that their product or service is the latest and greatest.
These are five effective ways through which you can optimize your manufacturing, while saving costs as well.
1. Taking the Production Process up a Notch
Entrepreneurs should look at their entire business as a whole and not limit their focus to the custom assembly line, manufacturing costs, or their products. This will enable entrepreneurs to focus on process optimization which is an important step in improving overall efficiency.
Consider even the slightest factors involved in your production process. Point out all of the characteristics, whether big or small, that affect your business in the bigger picture. Optimizing only one aspect of the business will cause other processes to deteriorate or slow down, which will increase your costs rather than cut down on costs.
An entrepreneur should ask themselves what effect will changing a single machine in the assembly line or replacing a production task would have on the entire business.
2. Enhancing/Improving your Workforce
Decisions related to the production of a business are mostly based upon the capacity-utilization approach. Rather, achieve lower labor costs and requirements by switching to a demand-calibrated approach. Workforce optimization will help you in cutting down overtime expenses. A hyper-productive team of employees can be established through a labor management system that includes:
a- Visibility of the current and future earnings of a company
b- Performance Accountability: The division of work among employees by the manager
c- Self-initiated incentive pay- Employees driving the work productivity
3-.Managing and Monitoring Energy Consumption
Optimizing your production process and a more efficient workforce will enable you to work at a slower pace that will cut down one of the biggest expenses in the custom assembly process, energy consumption.
Make decisions related to production based on the demands of the customer. This will not only increase the amount of customer satisfaction but also improve the production process by cutting down on excessive energy costs such as the electricity used in the manufacturing of your products. Focus on these areas to cut down the costs of energy used in the production process:
a- Installing lighting in your business premises that is energy efficient
b- Optimizing the air compressors and repairing leakages
c- Overhauling or repairing the HVAC systems that have grown old, which makes them use more electricity
d- Establishing a team that only works on managing energy costs
e- Rescheduling the usage of electric machinery that uses high amounts of electricity
f- Continuous assessment of energy
4. Lowering Costs of Regulatory Compliance
Once the production processes are being managed, the costs in the manufacturing of regulatory compliance should decrease. Alongside, the number of mistakes that might be made in the production process will decrease, reducing the costs of correcting the mistakes. Investing in technology will provide you the benefit of keeping your compliance up to date with the help of your automation technologies.
Effective training of your employees will enable your team to stay updated with any technologies that you introduce in the manufacturing process, reducing the cost of any damage that may be caused by the new machinery.
5. Consider the Carrying Costs of your Inventory
Storing inventories for longer periods of time can prove to be highly cost-effective. Consider the following points, if applicable, as a manufacturer:
a- Cost of storage
b- Maintenance of the inventory
c- Disposal of useless or worn out products in the inventory
Be careful that overproduction does not take place as it will lead to an increase in the costs of your production process. Furthermore, reduce your storage costs by disposing of useless products from your inventory. An effective way is to plan the production process in such a way that your operations respond directly to the customer's demands. Within a short period of time, if you apply the above steps, your bookkeeping records will prove that these cost-cutting methods were effective in a huge way.




About Complete Controller® – America's Bookkeeping Experts Complete Controller is the Nation's Leader in virtual accounting, providing services to businesses and households alike. Utilizing Complete Controller's technology, clients gain access to a cloud-hosted desktop where their entire team and tax accountant may access the QuickBooks file and critical financial documents in an efficient and secure environment. Complete Controller's team of  US based accounting professionals are certified QuickBooksTMProAdvisor's providing bookkeeping and controller services including training, full or partial-service bookkeeping, cash-flow management, budgeting and forecasting, vendor and receivables management, process and controls advisement, and customized reporting. Offering flat rate pricing, Complete Controller is the most cost effective expert accounting solution for business, family office, trusts, and households of any size or complexity.