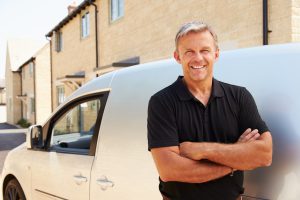 You can schedule how your company's resources are being utilized as well as track varied costs associated with resources' usage for a particular project. It involves the expenditure of machine hours, employee hours, inventory goods, and other usages that are tracked for a job progress. If a job has been running for a long period of time, you may transform such costs on the balance sheet to a work in process account. By doing so, you can analyze the costs and include them in your income statements, whenever required.
Work in process is a prompt step that inputs labor and materials and converts them into consummate goods. The balance in the work in process account is the total value of semi-completed inventories at the end date of the period of reporting. Large companies are aware of the significance of calculating work in process to make their inventory perpetual. However, trade businesses, in which a tradesman employs transitory methods of inventory by taking physical resources of consummate goods into account, can use this formula for determining work in process.
Importance of Calculating Work in Process
The role of calculating work in process is important in these manners:
To make sure that the work is going to make maximum profit
Understanding of cost structure is enhanced
To effectively manage employees and projects in a profitable way
Enabling the company to make informed decisions which are relevant to the business
Rate to Cover your Emolument
You can calculate your rates to recover your emoluments. If you are making $10,000 net profit in your business in a single year and have not taken an emolument, you had better work at KFC, which comparatively has a better wage system and less worries.
The first step should be to determine how much wage you need because the wage is dependent on your circumstances. You need to take every need including mortgage payments, cost of living, etc. into consideration. Trade businesses are usually covered by doing paperwork such as generating invoices, bookkeeping entries, bills, etc.
The next step is finding out how many hours you can work. No tradesman can physically work for 24 hours, however needs to dedicate more working hours in order to make maximum profit. If you are working 40 hours a week and 2080 a year, you need to give some consideration to your holidays, sick, and official leaves. If the holidays account for four weeks and sick and other leaves account for three weeks, 52 weeks will now become 45. That means you are working 1800 hours in a single year. In this way, you can manage your costs and profits and calculate your work in process.
 Rate To Cover Your Running Costs
This is the rate you can calculate to recover your running costs for the trade business. If a tradesman does not charge for a single hour, you still have to pay for power, rent, and vehicle costs. You must begin by analyzing your previous costs because, if you do not, you will not be able to generate profits in your succeeding business.
 Profit Margin
You need to make this calculation in order to get the return you want from your business. For every hour of chargeable time, you should build a specific percentage of profit margin. This margin must go hand in hand with the reasonable time you allocate to this calculation. In addition, you should compare your charge out rate to the industry averages to know whether the total rate could be competitive. Do not forget to charge after an hour work to find appropriate rates. If the rate is lower than the average rate, it will give you opportunity to win in the business. Charging too little is the same as charging too much because it can undermine the confidence of consumers as well as the employees in your business.
 Material Costs
When calculating work for charge out rate, material costs are not included. These costs are separately added in the markup. It can be done in various ways. You can use the wholesale or retail price or the actual price to put the mark upon.
Conclusion
Be realistic in your business and meet the expectations of your employees
Understand the cost of the business to generate maximum profits
Find material and variable costs including cost of bills, vehicle, overtime, etc.
Review changes and revise the costs whenever required
Analyze the cost structure instantaneously and know what other competitive businesses are charging
Be aware of what the market is wanting to pay
Neither look for lower or higher rates than the average, but keep them in a sustained manner

 About Complete Controller® – America's Bookkeeping Experts Complete Controller is the Nation's Leader in virtual accounting, providing services to businesses and households alike. Utilizing Complete Controller's technology, clients gain access to a cloud-hosted desktop where their entire team and tax accountant may access the QuickBooks file and critical financial documents in an efficient and secure environment. Complete Controller's team of  US based accounting professionals are certified QuickBooksTMProAdvisor's providing bookkeeping and controller services including training, full or partial-service bookkeeping, cash-flow management, budgeting and forecasting, vendor and receivables management, process and controls advisement, and customized reporting. Offering flat rate pricing, Complete Controller is the most cost effective expert accounting solution for business, family office, trusts, and households of any size or complexity.