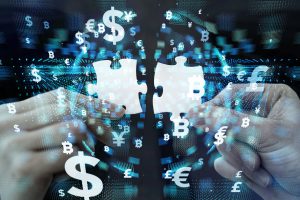 There can be confusion between a suspense account and a clearing account. Both can be of less significance and may depend upon their balance sheet or bookkeeping affairs of their owners. Suspense accounts can, in a way, be known as interoffice or clearing accounts. The basic difference between a suspense account and a clearing account is that a clearing account is zeroed out. Whereas, in the case of a suspense account, they are temporary holding accounts in which accounting is carried out until they can be identified and their disposition to a particular proper account is made.
Suspense Accounts
Figures or financial items included in a suspense account are transactional. For example, when a transaction is carried out and is coded incorrectly, they cannot be further processed immediately. Other conditions may also include missing an account number on a loan, deposit transaction, or even a check drawn on a depositor's account that is not properly endorsed or signed by the depositor.
In the case of a suspense account, they are properly inquired, researched, and then cleared the very following day. The total balances of suspense accounts are cleared as of the reported date and their balance cannot be reported as 'other assets' or 'other liabilities'. Their balances can be reviewed which can include the material amounts. In addition, bank authorities regularly monitor and reconcile suspense accounts. Stale suspense items are charged off when classified as uncollectible and entered as a loss in the report of the concerned authority or in the report of examination.
Suspense accounts are usually created to handle uncertainties or ambiguities if you do not know where the amount should go. Suspense accounts can also be known as general ledgers that hold uncertain or confusing transactions. An example of a suspense account can when a person who has more than one item or multiple outstanding items that sends a payment without defining which item the payment is for. So, rather than leaving these payments off of the bookkeeping records, you can simply put that transaction into a suspense account until you decide where it belongs.
Clearing Accounts
Clearing accounts are used on a temporary basis to record transactions until there comes a time to post them to a permanent account. Clearing accounts are more simple accounts where you easily enter cash received as a clearing amount until the money is acknowledged, verified, and then deposited in your bank. Clearing account can also be used in a way for accounts receivable.
Sometimes, amounts or costs are put into a clearing account and then those respective payments are moved or transferred into a more appropriate account afterward. Clearing accounts are also used to verify the ongoing amounts of expenses and income. Both of these amounts are recorded in a timely manner so that the accounting is as accurate as possible.
Comparing the Two
Both the suspense and clearing accounts are temporary accounts where transactions that are added can then be transferred to their appropriate accounts such as the income or expense account. They both have entirely different workings and functionality as clearing accounts hold transactions for later use or transfer ensuring that the accounting information is recorded accurately. Whereas, a suspense account is operated or used when there is an accounting problem for the time being and then the accounting problem is resolved later. Both of these accounts are zeroed out at the end.
Clearing accounts can be used for different clearing purposes and are reviewed to ensure that all remaining balances are either zeroed out or explained. The main purpose of clearing accounts is to ensure that accounts are zeroed out and whether or not the remaining values are valid. Clearing accounts are most useful for occasions or situations which include:
Funds that are not transferred to the bank until the new year
Reversal of certain payments need to be cleared out
Incorrect amount posting which needs to be cleared out
All wages need to be banked and cleared to be zeroed out

About Complete Controller® – America's Bookkeeping Experts Complete Controller is the Nation's Leader in virtual accounting, providing services to businesses and households alike. Utilizing Complete Controller's technology, clients gain access to a cloud-hosted desktop where their entire team and tax accountant may access the QuickBooks file and critical financial documents in an efficient and secure environment. Complete Controller's team of  US based accounting professionals are certified QuickBooksTMProAdvisor's providing bookkeeping and controller services including training, full or partial-service bookkeeping, cash-flow management, budgeting and forecasting, vendor and receivables management, process and controls advisement, and customized reporting. Offering flat rate pricing, Complete Controller is the most cost effective expert accounting solution for business, family office, trusts, and households of any size or complexity.