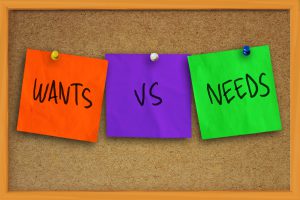 Planning a yearly budget is often the difference between adopting healthy spending habits and wasting money on things that you don't require. Creating a yearly budget is a great way to motivate yourself and set up financial goals, which is a major factor in leading a prosperous life. Before you can proceed with real budgeting, you need to have a basic understanding of how a budget works. If you have put aside $100 for your groceries and are continuously spending more than that, you would have to reallocate that money to groceries from some other expense to offset the difference. Obviously, you can increase the grocery budget for the next cycle but for this one, you would have to deal with what's in hand.
Planning a Yearly Budget
Planning a budget requires a onetime effort and, once you get it right, you can always alter it a bit and plan for the next year. For someone who is looking to create a yearly budget, there are a number of methods to go about doing it.
Paper budget
Use a spreadsheet program like Microsoft Excel
Online budgeting software that is free of charge
Optimized budgeting software used by businesses
However, for a personal budget, you do not need professional software and keeping a simple excel sheet will do the job. It requires only minimal bookkeeping tactics. What matters is your ability to make sense out of past information and accurately predict your future expenses. Gather all your previous credit card statements, utility bills, bank statements, receipts and everything else from the past year and before, which will assist you in figuring out your past earnings and spending trails. The more information you have, the better your future projecting for a yearly budget will be.
Forecasting Expenses
If you are unsure about where and how to spend your money, there is a simple rule to follow. The 50/30/20 rule was developed by researchers and it has been found to be quite effective in its use. 50% of your income should go to your needs, 30% to your wants, while the remaining 20% should be saved. Of course, you can save a lot more than that or change the percentages to suit your needs but the main idea is to follow a certain plan and stick to it.
Controlling and managing your expenses is a critical element of budgeting. Forecast your fixed and variable expenses for your yearly budget. Some of the fixed expenses will be the same for each month such as mortgage payments or any loan payments. Make unique expense categories in planning a yearly budget to place each expense so that you are able to identify the exact reason for the occurred expense. You may need to create subcategories as well depending on the nature of the expense. Therefore, be prepared to innovate and create sections based on your ease. Some of the most common expenses are listed below.
Mortgage, rent, maintenance
Car loans, student loans
Food and groceries
Insurance
Personal
Utilities
Transportation
List all fixed expenses, variable expenses, and miscellaneous in separate columns. Any outstanding payments on your credit card are also counted as debt and need to be entered as a debt expense.
Scrutinize the Cash Flow and Balance the Budget
Subtract all expenses from the income and see how much cash you are left with. Once you know the exact amount you are left with, you can decide to spend, save, or invest it. Examine if your income is covering all expenses and, if it is not, you will have to rework your yearly budget. There are only two options in such a scenario. You can either earn more or decrease your spending. It is more convenient to decrease spending and most people will choose that, but there is always an option to earn more.
This is probably the right time to go back to the 50/30/20 rule. You cannot live without your needs, however, you are spending an enormous 30% on your wants which, if cut down, would most likely balance the income and expenses. Planning a yearly budget requires you to make adjustments in your lifestyle as well in order to balance things out. You can probably go a little longer between haircuts, cut down on the days you eat out, and even take public transport for work on some days. With a little creativity, you can come up with a number of ways to reduce your expenses and carefully balance things out.
Some of the variable expenses can easily be cut down. However, fixed expenses are harder as it's easier to not buy a new fragrance than to shift your living to a lower rent or mortgage. The basic idea of a yearly budget is to bring your income and expenses to an optimum level where they balance out and leave you with enough cash to save or pay off your debts.
Planning for the Next Year
Planning a yearly budget is a work in progress and it would be wrong to perfectly place all of the categories according to your lifestyle and spending. You will learn from previous experiences and make suitable adjustments for the next year as you are now better prepared to face the challenge.




About Complete Controller® – America's Bookkeeping Experts Complete Controller is the Nation's Leader in virtual accounting, providing services to businesses and households alike. Utilizing Complete Controller's technology, clients gain access to a cloud-hosted desktop where their entire team and tax accountant may access the QuickBooks file and critical financial documents in an efficient and secure environment. Complete Controller's team of  US based accounting professionals are certified QuickBooksTMProAdvisor's providing bookkeeping and controller services including training, full or partial-service bookkeeping, cash-flow management, budgeting and forecasting, vendor and receivables management, process and controls advisement, and customized reporting. Offering flat rate pricing, Complete Controller is the most cost effective expert accounting solution for business, family office, trusts, and households of any size or complexity.