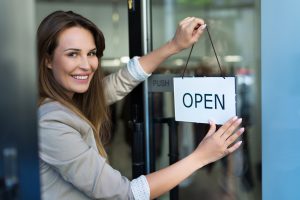 Small business challenges can virtually lead to the end of the business if they are not confronted with correct strategies. These challenges need to be checked with all of the right alternatives available.  Below are some helpful tips to building your dream business.
Collaborate with Other Vendors for Joint Sales
Suggestions and referrals are the main sources of a new business for overcoming the small business challenges. A simple approach to get more referrals is to collaborate with different organizations who operate in a similar market but are not direct competitors of the business. Consenting to refer business to each other and conducting joint ventures can greatly diminish small business challenges. Joint sales should also be considered. Doing such may enable you to win greater projects that could not be achieved on a solo flight.
Build Up Multiple Revenue Streams
It is a typical corporate approach considered as old as the hills: discover more approaches to earn more profits. For example, is it possible to add landscaping services to your garden care business or include espresso rolls and biscuits as a choice at your bagel shop? Can a conveyance service or catering function be added to your restaurant business? On the off chance that you are an author who's market is becoming scarce, sharpen your abilities to compose articles, blog entries and social media content for different organizations. Or, on the other hand, figure out how to do social media marketing for organizations and add this service to the support of the writing services you offer. Having a sole stream of revenue can prove to be a major small business challenge.
Approach Existing Vendors For Discounts
Should the business make a substantial purchase of a considerable number of products or services from any vendor, request them for a discount, if possible. based on your old and good relationships. The long-standing record and successive purchases from suppliers should be recounted. If their rivals charge less, inquire as to whether they can come up with the pricing of their competitor. Look for smart bargains and help your business with discount offers and save more!
Switch Vendors
If your present vendor won't bring down their cost or offer discounts, then consider changing your suppliers. Give the new merchant small orders to start with which can then be increased afterward depending on their quality, timeliness, and if the service remains satisfactory. Accessibility to efficient suppliers is a key small business challenge.
Look For Lower Credit Card Transaction Rates
The fees charged to process credit cards can be huge. If the sales are higher now than when you initially got your vendor account, you might have the capacity to get your current merchant account supplier to bring down your charges. Should they refuse to do so, then their competitors can be approached and requested for their best rates given your business volume, kind of business and years of experience in the business. This is where efficient bookkeeping methods can play a pivotal role.
Be Alert For Employee Theft
No entrepreneur needs to think that their workers would steal from them, yet employee burglary and extortion is an undeniable small business challenge. Losses from internal theft can be sufficient to make an organization come up short. Frequently the culprit is a trusted employee or can even be a trusted partner.
Layoff Unproductive Workers
Unproductive workers can prove to be a major source of small business challenges. Should they not come up to the level required of them, it is in the best interest of the business to make them redundant. It may be uncomfortable to lay off employees, particularly if an entrepreneur is sensitive to their employment and family needs. If your business is beginning to dither, in any case, you have to weed out the employees who are not performing at par.
Reduce Employee Hours
If the business is not operating at par, you may not require your employees to fill in the same number of hours consistently. If there is a possibility, it is recommended to consider cutting the hours for a few days or the majority of your staff cut down on a few hours a little every week. Your employees won't be content with the decreased hours (and salary), and some may leave, yet if you can diminish your finance costs, it could save your business. This is where the  bookkeeping specialists can provide a practical strategy.
Dispense With Advertising That Isn't Working
Bookkeeping your promoting and marketing costs will reveal whether it is actually working or not. Is the entrepreneur accounting for the results? Do you know what campaigns provide greater returns and which don't? What advertising and marketing methodologies bring customers with the most noteworthy lifetime value? Concentrate on the procedures that get the most business and consider wiping out, or at least suspending the rest of your marketing activities temporarily. Marketing costs are also one of the potent small business challenges.
Search For Low-Cost Marketing

Techniques

There are many ways you can promote your business and reach an extremely targeted market without spending a fortune. Strategies ought to be reviewed that work for different organizations and they should be tailored for each business. Give careful consideration to email marketing. It is a standout practice among most marketing techniques for getting clients to remember and purchase from you.



About Complete Controller® – America's Bookkeeping Experts Complete Controller is the Nation's Leader in virtual accounting, providing services to businesses and households alike. Utilizing Complete Controller's technology, clients gain access to a cloud-hosted desktop where their entire team and tax accountant may access the QuickBooks file and critical financial documents in an efficient and secure environment. Complete Controller's team of  US based accounting professionals are certified QuickBooksTMProAdvisor's providing bookkeeping and controller services including training, full or partial-service bookkeeping, cash-flow management, budgeting and forecasting, vendor and receivables management, process and controls advisement, and customized reporting. Offering flat rate pricing, Complete Controller is the most cost effective expert accounting solution for business, family office, trusts, and households of any size or complexity.