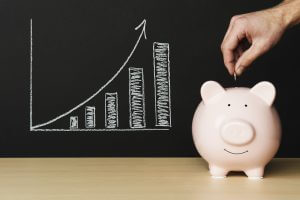 The vicious debt trap is something that almost all individuals in debt hope to escape from. However, each is faced with the dilemma of deciding whether saving money is a more viable option than paying off debt. The decision to prioritize between these two has remained an immensely debated topic in the financial market's bookkeeping umbrella. It is essential to be mindful of the various factors that will influence whether either one is a more feasible option – optimizing savings or paying off debt obligations. These factors will be discussed in detail in the paragraphs that follow.
When is Saving a Better Option?
It is usually a better idea to emphasize more on savings in order to prepare for unforeseen circumstances. This is a general belief that leads to individuals deciding to save when they have outstanding debt in their portfolio. However, these vary from person to person. Situations when saving, instead of paying off debt, is a better option comprise of the following:
If the interest rate on a loan is low, there is no point paying off debt prior to saving money. Instead, the amount that you will use to pay off the debt may instead be saved for use in the future. Lower interest rates may be a good indicator to save money now, to be used later, in accordance with the principle that dictates that saving is a better option as long as interest earned is higher than interest paid.
Another situation when saving for an 'emergency fund' is a top priority is when you are awfully close to your retirement age. At this particular point in time, saving up for unexpected costs and emergency expenses is appropriate in order to safeguard for future years the ongoing source of income is about to end. In order to ensure a stable life during retirement, saving is a likely option.
Another situation that calls for saving rather than paying off debt is when your job allows the option to access a retirement savings plan. This will automatically boost the savings made to a retirement savings account, if the employer is likely to match the 401(k) contributions. This is essentially free money.
In case of a small amount of outstanding debt, savings may be prioritized. Out of which, a small amount may be dedicated to paying off debt using minimum payments. This is likely to ensure that the small loan amount is paid off, in addition to sufficient savings.
When is Paying Off Debt a Better Option?
Despite the need to save enough money to have backup cash available as and when needed, sometimes it is better to pay off debt rather than accentuating on creating savings. The following situations will require prioritizing paying off debt:
In order to improve one's credit score, paying off debt is a more feasible option. Acquiring a higher credit score is important to be able to have sufficient credit available for use in the future. As a result of a better score, lower interest and insurance rates can be better negotiated for future loans.
Another reason to pay off debt is in the case of a higher than 6% interest rate on loans. With this kind of borrowing cost, it is less risky to settle debt immediately. No one likes to end up in a situation where the interest paid exceeds the interest earned on savings. Higher interest rates is, thus, an indicator that debt must be paid off, effective immediately.
In order to attract lower interest rates in the future, it is essential to lower the balances owed on any loan amounts. Making higher payments initially will result in a lower balance and, thus, a lower interest rate can be obtained in the long run, consequently.
Therefore, depending on the situation and one's personal objectives, either one of the two options may be set as a priority. A few can successfully maintain a healthy balance between both savings and paying off small amounts of their debt. This allows them a good credit score/worthiness as well as enough cash savings to be used in times of future uncertainties. Whether you save money or settle debt, it is your own personal preference based primarily on circumstances.




About Complete Controller® – America's Bookkeeping Experts Complete Controller is the Nation's Leader in virtual accounting, providing services to businesses and households alike. Utilizing Complete Controller's technology, clients gain access to a cloud-hosted desktop where their entire team and tax accountant may access the QuickBooks file and critical financial documents in an efficient and secure environment. Complete Controller's team of  US based accounting professionals are certified QuickBooksTMProAdvisor's providing bookkeeping and controller services including training, full or partial-service bookkeeping, cash-flow management, budgeting and forecasting, vendor and receivables management, process and controls advisement, and customized reporting. Offering flat rate pricing, Complete Controller is the most cost effective expert accounting solution for business, family office, trusts, and households of any size or complexity.