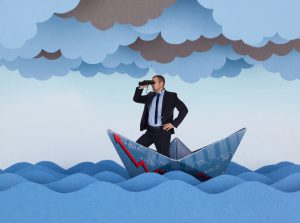 There is a well heard of theory about 'survival of the fittest'; then there is another adage that goes: "A smooth ocean never makes great mariners." Both the 'survival of the fittest' theory and the adage mentioned above fits quite well in the case of startup businesses. And their cases are usually quite tough ones to navigate.
It is estimated that there are over 150 million new startup companies prevailing and almost 50 million new companies starting up every year. By and large, there are 137,000 new businesses which are developing each day. These are gigantic numbers by any definitions.
In any case, the question remains, what number of new businesses tend to survive in the dynamic and rapidly changing competitive environment that has totally changed the very idea of the startups in the present day?
Truly, there has been a great paradigm shift in startup businesses. Furthermore, these changes have tested the general functionality of startups.
Cut Throat Competition
The corporate world is very competitive. There will always be an intense competition going on between the different businesses in each industry. Competition is indeed one of the greatest challenges for the survival of new companies. What's more, should there be an online business startup, the competition gets even harder. Also, the aspect of bookkeeping is further complicated by the existence of an online setup of business.
The intense competitive environment keeps new businesses on their toes, as there is no room for error. Both B2B and B2C businesses constantly tend to feel the intensity of sheer competitiveness in the industry. Survival in this competitive environment is a must for both conventional and online businesses. New companies need to have a completely aggressive approach and punch over their weight to pick up the much-required recognition among the clusters of ever expanding and challenging businesses.
Unrealistic Expectations
Success is not a sole achievement. It brings along some expectations. On most occasions, the expectations may seem highly practical but can be, in fact, utterly unrealistic. This particular instance holds true for  new businesses and their eager entrepreneurs.
New companies tend to confront challenges when they set unrealistic expectations following a huge achievement. Keep in mind, achievement is always short-lived, and the desires never end. This is the place  where new companies need to decipher what the genuine expectations are. It is all about sustainability and it requires consistent efforts.
To prevail in a competitive world, new companies need high but practical expectations: keeping the perspective of their resources at hand, the degree of development potential, and other market factors considered with a detailed approach.
Enlisting Suitable Candidates
A standout, among the most critical elements that characterize hierarchical culture inside a new business, is the collaboration of the group. A group involves people with comparable abilities and indistinguishable core interests. Keeping in mind the end goal to build up an exceedingly effective group culture, associations when all is said in done – and new companies specifically – need to employ reasonable and competent candidates.
There will always be an enormous pool of candidates available. Choosing a reasonable candidate that fits the job perfectly is a particularly precarious task. It is one of the greatest challenges confronting new companies in this digital age. While employing an appropriate applicant, organizations must stick to one fundamental principle: Birds of a feather flock together. This is particularly important in employing individuals charged with bookkeeping management. The team responsible for financial management needs to be highly professional and skilled to maintain the records.
Financial and Bookkeeping Management
Cash generates expenses. It is important to remember that, as the income increases, there is also a proportional increase in expenditures. There are no doubts with this. One of the greatest challenges that new companies confront today are related to financial management.
It is a hard fact that small businesses, in their initial phase, are heavily dependent upon financial backups from investors. On occasion, when there is a large influx of funds, small firms, and in particular new businesses, tend to discover that it is truly challenging to appropriately manage their finances and they stall against the crunches.
With a specific end goal to address this sort of situation, new companies need to play a safe and careful hand by keeping every one of its cards close to the chest. Taking assistance from a recognized financial consultancy firm may truly assist in overseeing financial and bookkeeping issues confronting new companies in this challenging society.



About Complete Controller® – America's Bookkeeping Experts Complete Controller is the Nation's Leader in virtual accounting, providing services to businesses and households alike. Utilizing Complete Controller's technology, clients gain access to a cloud-hosted desktop where their entire team and tax accountant may access the QuickBooks file and critical financial documents in an efficient and secure environment. Complete Controller's team of  US based accounting professionals are certified QuickBooksTMProAdvisor's providing bookkeeping and controller services including training, full or partial-service bookkeeping, cash-flow management, budgeting and forecasting, vendor and receivables management, process and controls advisement, and customized reporting. Offering flat rate pricing, Complete Controller is the most cost effective expert accounting solution for business, family office, trusts, and households of any size or complexity.