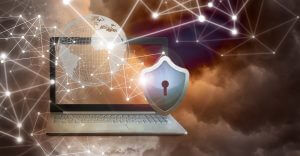 Protecting your business from cyber fraud requires you to be well prepared for tackling potential threats and dangers. Here's what you need to know.
Undeniably, the stories of cyber fraud that once seemed startling are now non-stop and have a knack for repetitiveness. They are no longer a surprise due to the frequency occurring vastly. Many think tanks have come together to combat this menace but it was concluded that solutions largely depend on the nature of a business. There is no denying the fact that cyber fraud has become a sophisticated profession that is posing threats to organizations on a global scale. You may be shocked to know that cyber fraud is expected to cross $3 trillion by 2019, a five-fold increase from the 2014 estimate. It is also important to note that a significant portion of cyber fraud goes undetected, causing US organizations to lose billions of dollars each year.
Shifting the Scope and Dynamics of the Industry
Before the advent of the internet, criminals had to dig through a company's trash and intercept their mail to steal sensitive information. Although, stealing in the past and initiating fraud required extraordinary lengths and creativity which often restricted fraudsters to do their homework prior to committing a fraud. This indicates that stealing from a company was relatively more difficult and time consuming with a greater fear of getting caught.  Times have now changed.
Cyber Fraud in Today's Era
In today's fast paced internet era, companies are more vulnerable to cyber fraud as information is readily available online. Fraudsters, criminals, spies and hackers use the internet to hack into company accounts, steal people's identities, infect devices with viruses and trick others into revealing sensitive information. These hackers have invented different ways to break into company accounts and their pattern of stealing is hard to guess. A most recent example is the "WannaCry Ransomware", which actually caused people to lose billions of dollars worldwide. This cyber attack affected more than 250,000 users in more than 140 countries. Unfortunately, hacking has turned into a very lucrative business encouraging crooks of all types to enter the market with respective vested interests. From petty con artists to organized international syndicates, it is definitely a top concern.
How to Protect Your Company from Potential Threats
The good news is that companies don't have to spend thousands of dollars to protect their invaluable information and data. We will briefly focus on low-cost, low-tech tips to protect your business from cyber fraud.
Establish a Clean Desk Policy
Prevention of cyber fraud starts with protecting and securing the most susceptible assets, your staff. You must motivate your employees to adopt a culture of a clean desk policy as it can be a starting point for most cyber frauds. Institutions like banks and other regulated bodies need to establish a code for a clean desk policy prior to leaving the office. This is a simple and effective way to secure your sensitive data and prevent it from going out of your company. This may include data about employees, vendors, clients, contractors, insurance agents, outsource agents and all internal and external stakeholders.
Reconcile Balances Everyday
We are living in an era where we witness cyber crimes every day. For preventing a cyber fraud, we have no other option than to reconcile our balances and accounts every day. It is important to have proper checks and balances in place for keeping your business on the right track. Maintain and regularly check your bookkeeping records so that you are aware if and when fraud is happening.
Establish Vendor Policies
To set an ideal platform for ensuring growth and success, you need to establish vendor policies. Protect your sensitive information and secure your identities, as cyber fraud can cost you a lot and may kick you out of the competitive race.
Verify All Requests Prior To Transferring Funds
This can be done through establishing contact by phone or scheduling a one-on-one meeting. Never transfer funds or make payments without confirming urgent requests made by your customers, vendors, or any other person involved in the process. This may lead to cyber fraud or banking repercussions such as discrepancies in transactions and loss of funds.




About Complete Controller® – America's Bookkeeping Experts Complete Controller is the Nation's Leader in virtual accounting, providing services to businesses and households alike. Utilizing Complete Controller's technology, clients gain access to a cloud-hosted desktop where their entire team and tax accountant may access the QuickBooks file and critical financial documents in an efficient and secure environment. Complete Controller's team of  US based accounting professionals are certified QuickBooksTMProAdvisor's providing bookkeeping and controller services including training, full or partial-service bookkeeping, cash-flow management, budgeting and forecasting, vendor and receivables management, process and controls advisement, and customized reporting. Offering flat rate pricing, Complete Controller is the most cost effective expert accounting solution for business, family office, trusts, and households of any size or complexity.