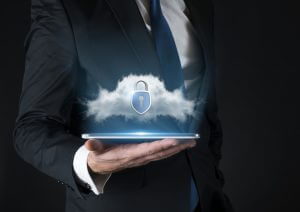 As more and more companies are shifting from traditional operations towards an IT infrastructure, the threat to privacy, identity theft, and online security risks are ever increasing. It is essential for businesses to take precautions and security measures to tackle their cyber security issues and enhance their online privacy and security.
Moreover, employees must follow their company guidelines to protect useful information from data theft. Data theft can be disastrous for employees as well as the customers of a company. Below are a few security measures that businesses can take to ensure protection from data theft.
Using a VPN System
To secure the operations of a business, use a Virtual Private Network (VPN) to provide the business with additional security. VPNs allow access to the internet anonymously and encrypt all data traffic to and from the company servers. 
As a result of the VPN, it becomes challenging for hackers to track the computers and location of the servers. Good VPN providers send a security warning when someone from the company tries to access suspicious URLs to improve protection from data theft.
Firewalls
Like most businesses today, all devices are likely to be connected to an internet connection. If so, it is highly likely that hackers have surveyed the computer network at least once. Hackers do this randomly, but when they find a valid computer address, they exploit all of the vulnerabilities to access the network and individual computers located on the network.
Installing a firewall is the best way to prevent this type of attack. Firewalls operate by distinguishing between distinct segments of the network, allowing only authorized traffic to access protected segments of the system. The firewall examines every data packet that circulates the network to ensure its legitimacy and filters seemingly suspicious data packets.
Take Precautions When Dealing with Portable Devices
If the business provides its employees with portable devices like smartphones and laptops, they must ensure that the devices are installed with the latest data protection features for data protection. Portable devices are the most vulnerable to data theft and invasion of privacy. Often, these devices are stolen; hackers try to break into these devices to steal useful data. The data could include important details about the business and its clients.
The best option for businesses is to have an IT security company to provide them with secured measures to protect their portable devices in case of theft. IT security firms have experts who are capable of accessing the devices if they are stolen and attempt to retrieve the information safely.
Performing a Data Backup
Two types of backups will help protect data from identity theft and secure the privacy of the users. The first backup is performing a full and complete backup of all data. When performing a full backup, the data that requires a backup is chosen and copied to a secure device. The second kind of backup is an incremental backup. In this type of backup, new data is added to the previous backup since the last backup of your system.
The most effective method is to combine the two backup processes for more security. Perform a full periodic backup and an incremental backup every day. It is also possible to do a full backup every day.
It's essential to verify that the backups are working correctly because it would be catastrophic to lose all data, only to find that the backup systems are not working. To avoid this issue, set a restore point of the data to a new location. This will ensure that the backup systems are working; the process can identify any problems during the backup procedure.
Different Ways to Back Up the Data
Data backup can be performed in various ways. You can put them on a physical device such as a USB flash drive or a second hard drive. You can also place them in a shared folder on the network. Additionally, you can also keep backups in a secure offsite location. 
Cloud-Based Backup
Backing up secure data to a specific physical site will not be helpful in the event of a natural disaster or theft. It is strongly recommended that all companies invest in a cloud-based backup system. A cloud system has several benefits including giving complete accessibility to accessing the data at any geographical location with added protection from data theft. Cloud systems ensure the privacy of the entire company, including employee and customer data protection.




About Complete Controller® – America's Bookkeeping Experts Complete Controller is the Nation's Leader in virtual accounting, providing services to businesses and households alike. Utilizing Complete Controller's technology, clients gain access to a cloud-hosted desktop where their entire team and tax accountant may access the QuickBooks file and critical financial documents in an efficient and secure environment. Complete Controller's team of  US based accounting professionals are certified QuickBooksTMProAdvisor's providing bookkeeping and controller services including training, full or partial-service bookkeeping, cash-flow management, budgeting and forecasting, vendor and receivables management, process and controls advisement, and customized reporting. Offering flat rate pricing, Complete Controller is the most cost effective expert accounting solution for business, family office, trusts, and households of any size or complexity.