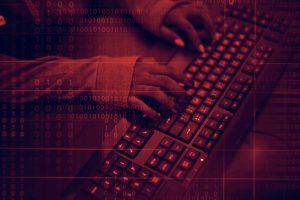 There is no denying the fact that small to mid-sized businesses are more vulnerable to cyber theft than are larger businesses. They are an easy target for cyber criminals as, often, these businesses have no IT department, simple networks, and are less likely to follow industry best practices to prevent their sensitive data from being stolen. This is causing US-based companies to lose billions of dollar each year, which is why the need for hiring top IT professionals for prevention of cyber fraud is becoming inevitable. Unarguably, a data breach can be costly to companies looking to expand their business operations in other IT domains. In short, cyber fraud is a curse that is kicking many multinationals out of the competitive race which is why companies need to come up with a sound theft prevention plan for achieving their intended business goals and ambitions.
 Cyber Fraud In Small Businesses
Prevention of cyber-fraud is critical to a company's long-term success. The biggest dilemma is that many small business owners fall prey to the idea that their company is too small to be a playground for cyber criminals and mistakenly believe that their business won't be a target. Regardless of the company's size and scale, cyber attackers will exploit any opportunity at hand and steal sensitive information using sneaky tactics. They are smarter than you think and imagine and their hacking knowledge encourages them to get into this "so-called" profession and make the most out of it.
The age of digital evolution has brought vulnerabilities, strains, and repercussions. Along with it, cyber fraud is becoming much more common in today's corporate setting. Generally, we hear news about multinational corporations that have been affected by malware infections, viruses, and other advanced persistent attacks costing billions of dollars each year. But, what about small businesses? Small business owners feel reluctant to accept the fact that cyber fraud can happen to them and they, too, can be under the radar of malicious cyber attacks.
What's more?
According to a study conducted by one of the top IT firms in the US, as much as 63% of cyber criminals target small businesses. Cyber criminals are generally known to be magicians who know the art of stealing by skimming through online channels and networks. Therefore, small businesses need to change their approach and do something to prevent their sensitive information from leaking out of their company networks.
Why Are Small Businesses A Target For Cyber Criminals?
There are countless reasons why cyber attackers often target small businesses. Here are the top two reasons why small businesses are more vulnerable to cyber fraud.
No IT Department
Small businesses usually lack the resources to hire top IT professionals to secure their networks, devices, websites, servers and online operations. This is why they are more likely to face potential threats from cyber criminals every single minute of the hour. The biggest misconception about hiring IT professionals is that 'they are expensive'. However, this is not the case. There are many IT professionals and start-up cyber security agencies that offer services at competitive rates. 
If you are doing it yourself, you need to update your servers and install the latest security software to take more control of the rising situation at hand.
Simple Network and Systems
Small businesses have simple network and systems compared to larger businesses. A small business generally lacks the room full of servers and network devices. Even if they have on, they are often outdated and non-operational. New networks and systems now have advanced security and layers of encryption that prevent leakage of information. Cyber criminals find it hard to break into advanced networks and systems which allow businesses to identify the intrusion and gives them time to secure their data.





About Complete Controller® – America's Bookkeeping Experts Complete Controller is the Nation's Leader in virtual accounting, providing services to businesses and households alike. Utilizing Complete Controller's technology, clients gain access to a cloud-hosted desktop where their entire team and tax accountant may access the QuickBooks file and critical financial documents in an efficient and secure environment. Complete Controller's team of  US based accounting professionals are certified QuickBooksTMProAdvisor's providing bookkeeping and controller services including training, full or partial-service bookkeeping, cash-flow management, budgeting and forecasting, vendor and receivables management, process and controls advisement, and customized reporting. Offering flat rate pricing, Complete Controller is the most cost effective expert accounting solution for business, family office, trusts, and households of any size or complexity.