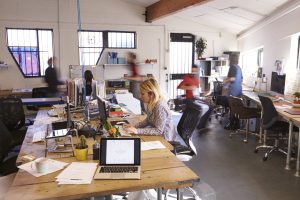 Starting a business is often exciting – yet scary at the same time! It is a bit like moving through immense fog where you can only see a few feet in front of the windshield. Hence, you have no knowledge of what is awaiting you until it is actually upon you. However, the more experienced you are when it comes to entrepreneurship, the better you are able to navigate through that fog. From bookkeeping to business management, your knowledge and expertise will enable you to make the right decisions. Here are 9 critical factors or vital decisions at start-up which can go a long way.
1. A good sense of timing
You need to understand this in two ways:
1.  Picking the best moment to begin your startup
: The ideal moment to start your company is typically a balancing act which is determined by several great factors including: the availability of necessary startup funds, the success or failure of competitors, the ebb and flow of your industry, and your personal and family circumstances. For instance, you may delay the plan as you are expecting a baby in the next few couple months.
2.  Immediate action to grab the opportunity:
Since entrepreneurship is all about taking calculated risks, you must leverage an opportunity as soon as it appears. You can achieve this by completing your business plan and making decisive moves to get your company off the ground promptly. But, always avoid a rush attitude. In fact, you must show diligence in the plan development. However, many startups fail simply because they are too sluggish and wallow to complete any task timely.

2. Avoid giving heed to statistics
Many people use statistics like '95 percent of businesses fail' simply as an excuse to make themselves comfortable about giving up. Even if that number is correct, it is because most of them do not commit to their goals, follow through to the end, or have money management skills.
3. Do something you love
Do not begin something you will not want to do in the next five years. Making your passion your business means you will still be enjoying and earning in the next five years. It could be anything like painting, singing, engineering, teaching, marketing, auditing or bookkeeping. 
4. Assess if you have to raise funds to launch your start-up
It is often rare if an entrepreneur has enough savings and funds in his bank account to seamlessly begin their business. On the other hand, most startup enthusiasts have to raise finances to turn their idea into a reality. Therefore, you might need to use bank loans, leverage assistance from family and friends, or put properties on mortgage to arrange money to invest in your startup. Hence, assess your business goals to know how much you need to begin.
5. Know your team members before bringing them on board
The people behind your business are the most critical factor, particularly for startups. As recordkeeping is essential for bookkeeping and as products or services have to be iterated many times until they find their market place; similarly, it is all about having the right people doing the right job. Their direction is more important than the pace of their performance. Here you should focus on their background story, such as precious experience, companies and qualification, and what nature of value they bring to the table.
6. Invest wisely
Warren Buffet says, "Instead of putting all your eggs in the same basket, make multiple investments." Following this inspiration, you should also diversify your investments that help increase your chances of success and reduce the risk involved. Since these investments are for the long run, always show patience.
7. Avoid over, or under, investment
Starting a business can significantly affect you and your family financially. You must learn where and when to spend what amount. You should neither waste your precious dollars nor fail or delay to invest adequately where necessary, simultaneously. In fact, you often need to spend funds to earn money in any business.  Hence, never skimp out or underestimate things your company needs.
8. Set up your cash flow tracking
Since you will be required to submit a self-employed tax return, you will need to have a good track record of all business transactions. Though opening up a separate business account is not necessary when you are setting up as a sole-trader, it could be helpful to keep track. There are several online tools that not only help small businesses to manage bookkeeping and maintain other accounts, but also enable large organizations to prepare audit reports and complex financial reports. 
9. Start selling
You must know how to promote your product or service and who to target. Though you have already mentioned it in your business plan, it is time to put the matter into execution. In fact, much of your early budget will be on advertisement and marketing, whether that is SEO, networking, telemarketing or targeting retailers. Your first few sales will boost your confidence to show more commitment and dedication towards the business goals.




About Complete Controller® – America's Bookkeeping Experts Complete Controller is the Nation's Leader in virtual accounting, providing services to businesses and households alike. Utilizing Complete Controller's technology, clients gain access to a cloud-hosted desktop where their entire team and tax accountant may access the QuickBooks file and critical financial documents in an efficient and secure environment. Complete Controller's team of  US based accounting professionals are certified QuickBooksTMProAdvisor's providing bookkeeping and controller services including training, full or partial-service bookkeeping, cash-flow management, budgeting and forecasting, vendor and receivables management, process and controls advisement, and customized reporting. Offering flat rate pricing, Complete Controller is the most cost effective expert accounting solution for business, family office, trusts, and households of any size or complexity.