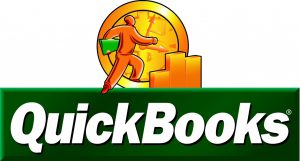 QuickBooks Accountant and Tax Reports provides you with financial and tax information in the form of reports that contain adjusted journal entries, trial balances, listings of fixed assets and income tax details. You can save a considerable amount of time and effort through the use of bookkeeping tools such as QuickBooks. If you would rather have an expert opinion on the matter, QuickBooks offers you a way to prepare a copy of your data for your accountant or bookkeeper. You can limit the amount of access you want to offer using the customization tools in the software.
Accountant Only Reports
This kind of report would contain information for your accounting employees. Adjusted trial balances and journal entries are the main features of such reports. Entries that are posted to the general ledger are fully detailed in the report.
Account Activity Reports
All of the transactions and activities that took place related to your account are the highlights of such reports. Some of the major reports to be included are mentioned below.
General Ledger
The General Ledger is basically a list of all of the transactions that are posted to the respective accounts. It is the job of an accountant or bookkeeper to keep track of beginning and ending balances and include them in the general ledger.
Trial Balance
The ending balance for each account is highlighted in this report. These reports give you a clear picture of your current financial position. This information is important in terms of your future strategy for the business.
Journal
A journal report highlights all of your recent transactions in the form of a listing. The listing is always in chronological order.
Audit Trail
All changes that are going to affect your company books after a specific date are shown in the audit trail.
Voided Transactions
This is a report that consists of all null and voided transactions. An accountant gets the report ready in the accounting software, along with its history. The history is a detail of why the specific transaction was canceled or called void.
Listings
QuickBooks is also quite efficient in providing you the detail of all of your accounting lists. The name of every company related account, along with its remaining balance, formulates an account list. The fixed asset listing, which is a detailed description of an organization's fixed assets along with their date of purchase and cost, helps the accountant make informed decisions.
Income Tax Reports
Filing an income tax return that is error free and on time is imperative for any business. The process must be completed by a professional or someone who has a complete understanding of IRS rules and regulations. QuickBooks allows you to make a variety of income tax reports for multiple purposes.
Income Tax Preparation
You have a chart of accounts and an assigned tax line specific to each account. The preparation reports give you a complete picture of your finances and taxes associated.
Income Tax Summary
The amount that has to be reported on the income tax form, as well as information about how it was determined, forms the essence of an income tax summary. You can either include the detailed description in the summary or form a separate report for that. It is completely at an accountant's digression.
Some other reports that can help accountants in better decision making are as follows.
Financial Reports
Financial reports include your balance sheet, cash flows, and income statement. These are vital to decision making. Details about your accounts payables and receivables can be gathered from these reports. Knowing what you owe or others owe you is critical in terms of your future strategy.
Sales Reports
Sales made, orders placed, and pending orders are included in the sales reports. The sales team hands over the information to the accountant, which is then converted into readable information that makes sense. Sales are usually raw numbers, therefore, to make sense out of the data, you have to make the report in a way that is easy to comprehend.
Other types of reports include vendor and payable reports, payroll reports, budgets and forecasts. All are vital to the success of any organization.




About Complete Controller® – America's Bookkeeping Experts Complete Controller is the Nation's Leader in virtual accounting, providing services to businesses and households alike. Utilizing Complete Controller's technology, clients gain access to a cloud-hosted desktop where their entire team and tax accountant may access the QuickBooks file and critical financial documents in an efficient and secure environment. Complete Controller's team of  US based accounting professionals are certified QuickBooksTMProAdvisor's providing bookkeeping and controller services including training, full or partial-service bookkeeping, cash-flow management, budgeting and forecasting, vendor and receivables management, process and controls advisement, and customized reporting. Offering flat rate pricing, Complete Controller is the most cost effective expert accounting solution for business, family office, trusts, and households of any size or complexity.