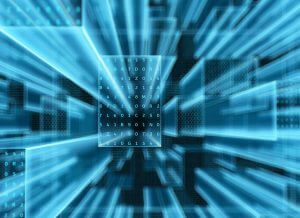 Organizations have to think diligently about their approach to running a business in a digitally evolved, connected and complex world. They should consider things strategically regarding every aspect of their business in a digitally revolutionized arena in order to ensure they concentrate on the right elements in programs, projects, and transformations.
This is of paramount importance as we are living in an increasingly interconnected society and economy where we have to reflect on and respond to how we treat this technically complex environment far more than ever before in history. Here, information and cyber security is another brand new vital consideration as there are a wide variety of tasks and activities a company has to perform to protect themselves from all kinds of matters that threaten trust and digital identity, besides many others.
Today, the digital world demands companies to consider how they manage their business applications, identity, infrastructure, privacy and several other domains since they carry out their strategies and plans in response to the ever-changing digital environment in which we all are operating.
Thus, organizations have to be smart and vigilant. It implies that in the occurrence of an incident, we not only have to understand what and how it happened and its impact and intensity, but also how we should respond to it. However, for several organizations, with digital prudence in a completely new dimension, vigilance and watchfulness are inherently complex domains. However, a sense of prompt action is crucial for them as they operate in their unique environments. Ultimately, when something unexpected occurs, organizations have to be steadfast and able enough to comprehend the event's significance and how to bring normal business operations back into speed as soon as possible.
Resilience and determination to find a prompt digital solution is a crucial component that every organization must take into consideration. This is because there were almost 800 major breaches in the US only in the initial six months of 2017. That is about four every day, including weekends, according to a Wall Street Journal report. This report also signifies that rising cyber security threats are even making it to the top chief executive's worry lists as a data breach could potentially harm their jobs as well as their businesses.
In fact, the fallout of cyber-attacks on organizations such as Equifax, Target, and Yahoo has thrust corporate bosses and technical staff to the front line of cyber security problems and significantly changed their working processes. Business owners and managers should never assume that cyber-breaches are something that occurs only to others. In fact, they can happen to anyone, including your customer's individual personal accounts. Consequently, we must take the matters seriously. However, a group of information and security experts claimed that, in November 2017, most businesses are hardly prepared to handle any cyber-attack issue.
Approximately 600 US and UK cyber professionals gathered as a key part of RedSeal's 2nd annual Resilience Report.  This group found four major area of significance that, unless addressed promptly, will certainly expose organizations to potential cyber threats.


Areas that Expose Organizations to Cyber Threats


1. 
The complex landscape of the digital world that is exceeding security teams' capabilities and technical competencies.
2. 
A lack of preparation is immensely pervasive, with merely a quarter of respondents' organizations examining their cyber security status and response to a potential incident every year.
3. 
A perilous gap between discerned and actual detection times.
4. 
In many cases, diligent compliance and not the extraordinary strategy is driving security planning. Almost 97% of respondents outlined that their external control and regulations play an extensive role in their cyber security as well as resilience planning and execution.
The poll emphasizes the importance and urgency for the advocates of cyber strategy to leverage and proactively chase resilience, the skill and ability to keep and support business while steering an attack, which is the latest gold standard. All in all, being prepared is the essence of best defense.
On the cyber front of the digital world, the digital resilience (or the ability to hold the bad agents when inside your network and safeguard high-value business assets like customer data and content from exfiltration) can not only protect your corporate and brand networks but also your vital financial assets.




About Complete Controller® – America's Bookkeeping Experts Complete Controller is the Nation's Leader in virtual accounting, providing services to businesses and households alike. Utilizing Complete Controller's technology, clients gain access to a cloud-hosted desktop where their entire team and tax accountant may access the QuickBooks file and critical financial documents in an efficient and secure environment. Complete Controller's team of  US based accounting professionals are certified QuickBooksTMProAdvisor's providing bookkeeping and controller services including training, full or partial-service bookkeeping, cash-flow management, budgeting and forecasting, vendor and receivables management, process and controls advisement, and customized reporting. Offering flat rate pricing, Complete Controller is the most cost effective expert accounting solution for business, family office, trusts, and households of any size or complexity.