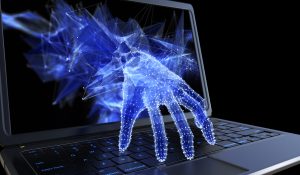 Cloud Computing continues to transform the way in which organizations use, store, and share data, applications, and workloads. Cloud Computing has also introduced a variety of security threats and challenges. With so much going into the cloud, public cloud servers in particular, these assets become the natural targets for violators.  
The Vice President and Cloud Security Leader at Gartner Inc, Jay Helser, states that "The volume of public cloud utilization is growing rapidly, so that inevitably leads to a greater body of sensitive stuff that is potentially at risk".
In contrast to what many people might think, the major responsibility for protection of corporate data in the cloud does not lie within the service provider, but only with the cloud customer. According to Heiser, "We are in a cloud security transition period in which focus is shifting from the provider to the customer". He states that "Enterprises are learning that huge amounts of time spent trying to figure out if any particular cloud service provider is 'secure' or not has virtually no payback."
7 Cloud Security Threats


Data Breaches
A breech in data could be the main objective of a targeted attack or it might just be a result of human error, application failure, or poor security practices. It can involve disclosing any type of information which was not intended for the general public. This includes personal information such as health, financial, personality identifiable information, property information or trade secrets. An organization's cloud-based data might hold value to different parties for various reasons. The risk of the data being breached is not unique to that of cloud computing. However, it does consistently rank as number one when it comes to customers.


Insecure interfaces and application programming interfaces (APIs)
Cloud providers have exposed a variety of software user interfaces (UIs) or APIs which customers can use to manage and interact with the cloud services. Provisioning, management, and monitoring are all performed using these interfaces. The security and availability of general cloud services are dependent on the security of the APIs. They should be designed to defend against accidental and malicious attempts to circumvent the policy.


Insufficient identity, credential, and access management   
Violators impersonating as legitimate employers, operators, or designers can read, change, and sometimes even delete data. They will also try to issue the control plane along with management functions, sneak on data in transition, or even release malicious software which appears to initiate from a genuine source. As a consequence, inadequate identity, qualification, or key administration can enable illegal access to data and hypothetically catastrophic damage to establishments or end users.


Account Hacking
Account hijacking or hacking is one of the oldest kinds of cloud corruption. However, cloud services have added a new threat to the landscape. If attackers gain access to a user's credentials, they can easily eavesdrop on numerous activities and transactions taking place.  They can also manipulate data, return falsified information, and redirect the customers to illegitimate websites. The account and service instances may become the new base used by attackers. With these stolen credentials, hackers might also gain access to critical areas of cloud computing services which allows them to easily compromise the confidentiality, availability, and integrity of these services.


System Vulnerabilities
System vulnerabilities can be defined as exploitable bugs in systems which the attackers can easily make use of in order to penetrate a system for data theft, taking entire control of the system and/or disrupting the service operations. Susceptibilities within the apparatuses of the operating system might put the security of all of these services, along with the data, at a significant risk. With the introduction of multi-tenancy in the cloud, schemes from various establishments have been placed close to each other along with being given access to the shared memory with resources which creates a new attack surface.


Data Loss
The data which has been stored on the cloud might be lost for numerous reasons other than malicious attacks. Data could be lost due to accidental deletion by the provider of the cloud service or even because of a physical catastrophe such as a fire. This might lead to the permanent loss of data, unless the provider has taken measures to properly back the data up. 
Denial of Service (DoS)
DoS attacks have been designed in order to prevent users of this service from being able to access the data and the applications. By compelling the targeted cloud service to ingest inordinate amounts of the finite system resources for instance processor power, network bandwidth, and disk space, the attackers might cause the system to slow down and leave all of the legitimate users without access to the services.

About Complete Controller® – America's Bookkeeping Experts Complete Controller is the Nation's Leader in virtual accounting, providing services to businesses and households alike. Utilizing Complete Controller's technology, clients gain access to a cloud-hosted desktop where their entire team and tax accountant may access the QuickBooks file and critical financial documents in an efficient and secure environment. Complete Controller's team of  US based accounting professionals are certified QuickBooksTMProAdvisor's providing bookkeeping and controller services including training, full or partial-service bookkeeping, cash-flow management, budgeting and forecasting, vendor and receivables management, process and controls advisement, and customized reporting. Offering flat rate pricing, Complete Controller is the most cost effective expert accounting solution for business, family office, trusts, and households of any size or complexity.
https://www.completecontroller.com/wp-content/uploads/cclogo_main-long-300x63.png
0
0
Complete Controller
https://www.completecontroller.com/wp-content/uploads/cclogo_main-long-300x63.png
Complete Controller
2020-02-21 08:41:13
2020-02-22 08:11:24
7 Cloud Security Threats You Should Be Aware Of