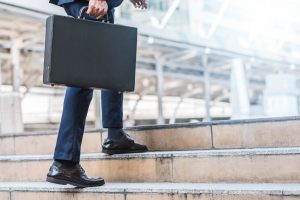 Bankruptcy isn't the end. There are businesses that managed to grow out of it. They learned lessons that helped them grow better and bigger. One of the biggest lessons to learn from it is that, at the end of the day, it is the fundamentals that matter – everything else is secondary.
We should learn from these examples to understand what helped them turn the tide. There is no magic formula involved. Below is an account of all the lessons you need to learn in order to make your business grow successfully. After reading this article you'll understand why we emphasize so much on business fundamentals.
1. Importance of Cash and Proper Bookkeeping
Cash is all that matters. It's the most fundamental aspect of finance and, even still, most businesses neglect to remember its importance.  
When speaking of businesses that went from bankruptcy to millions of dollars in sales, nothing they've achieved would've been possible without over articulating over every dollar they spent. If you want to uplift your company, you should keep track of everything. Invest each penny you save, calculate returns on investment, and keep looking for other investment opportunities. Before you invest, research properly and only invest in those assets in which you have confidence. Remember, a penny saved is a penny earned!
2. Learn the Importance of Hiring
We don't have enough words to emphasize the importance of hiring well. We've seen many organizations that overlook the hiring process. One rule that you should keep in mind is to hire people who are looking to add value to your company and not waiting for just a paycheck. It's simple. Hire self-motivated individuals, otherwise, they will turn into a liability.
A liable hiring is a leech – it will suck your organization's profits without letting you know a thing before it's too late. A poor hiring disturbs the whole organization and what seems minor on the exterior is disastrous for the organization in the end. Look for passionate employees who want to be entrepreneurs. Hire dreamers. Such passionate employees not only uplift themselves but also uplift your business in the process.
3. Don't Take Negotiations Lightly
Take every negotiation as if your life depends on it. Prior to any negotiation, develop a war strategy – that includes identifying all of the important points and developing a proper plan according to it. Your aim should be to get your hands on every piece of information that you could possibly get about your potential client. Go to their websites, social media pages, press releases, etc. If you have prior information available, you'll know what to say and what not to say. Such tiny things matter a lot in sealing the deal as. Negotiate your way out of bankruptcy.


4. Be a Leader
As you grow in your career, your individual brilliance and skill set will only take you so far. You might know already that the most important thing is the quality of your leadership.
Many mistake leadership with dictatorship. That's not what leadership is. Leadership is about balance, as you should know when to speak and when to listen. You should know which of your employee is best suited for a particular job. A leader also knows their own strengths and weaknesses. The deepest insight into your business surfaces when people from finance, HR, marketing, management, sales, and customers all come to one page and share their opinions freely.
Investors don't invest in your plans; they hardly ever dig into the details. They look at leadership. They invest in the business that they believe will make them money. Therefore, if you cannot lead, you should learn either to lead or to hire a leader. Nothing ever grows without a leader!

Conclusion
New ideas, philosophies, and management ideas keep on coming year after year, all of them carrying their own unique importance. However, it's the business fundamentals on which they are built. Most of them are just the revival of old ideas.
Business fundamentals will always remain the same no matter what shape a business occupies. Moreover, with ever-growing technology, people are drifting away from the fundamentals which is terrifying, to say the least.




About Complete Controller® – America's Bookkeeping Experts Complete Controller is the Nation's Leader in virtual accounting, providing services to businesses and households alike. Utilizing Complete Controller's technology, clients gain access to a cloud-hosted desktop where their entire team and tax accountant may access the QuickBooks file and critical financial documents in an efficient and secure environment. Complete Controller's team of  US based accounting professionals are certified QuickBooksTMProAdvisor's providing bookkeeping and controller services including training, full or partial-service bookkeeping, cash-flow management, budgeting and forecasting, vendor and receivables management, process and controls advisement, and customized reporting. Offering flat rate pricing, Complete Controller is the most cost effective expert accounting solution for business, family office, trusts, and households of any size or complexity.