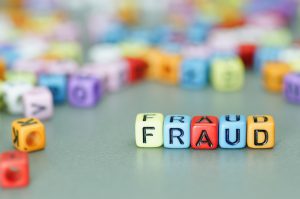 Many organizations and business owners face fraud each year due to their employees or business partners. New entrepreneur startups and small businesses are more vulnerable. The risk of fraud has increased due to the advancement of technology and progressive development of the world into a global village. The increased awareness of technological developments and complex organizational structure requires corporations to incorporate internal anti-fraud approaches to combat fraud. According to 2014 research reports by global nation, organizations face 5 % loss due to fraud each year in which 85 % of serious fraud cases were committed by internal employees. Organizations should develop multi-layered fraud prevention strategies while keeping these statistics in view.
Organizations and businesses should do the following 10 things when they suspect fraud.
1. Be Calm and Don't Panic
Fraud is scary and you will likely want to panic and react abruptly when you suspect fraud at your organization. You may terminate the fraudster on the spot or meet them head-on for confrontation. But these are harmful rather than good for the organization. Don't react when you are emotional or angry. Prepare a plan, investigate, and do what is beneficial for the organization. Make strategies and policies to handle fraud before it happens.
2. React Logically
It is not preferable to overreact or have no reaction at all to a suspect. If you don't react and take it easy, the perpetrator will think that they are free to do anything. Ignorant behavior towards fraud will make it worse and the perpetrator commit fraud without any fear of consequences. Always take action when you suspect the fraud but react logically.
3. Be Careful
If you suspect fraud, don't declare it until you have evidence. If you react without evidence, the fraudsters become alert. The fraudster will try to hide and destroy evidence if they know they are being exposed and you are keeping an eye on them. After suspecting something is wrong, don't make it obvious. Investigate carefully, otherwise, you will not be able to get any evidence.
4. Back up Financial Data
Always maintain backup data of your organization's financial dealings. Save on hard copies or hard drives. Get a copy of a hard drive of your suspect discreetly. Preserve all records of transactions, emails, payroll, and bookkeeping. Perpetrators often utilize this information, especially bookkeeping records, to commit fraud.
5. Rehiring
Be mindful and prepare for hiring new personnel. Termination is the minimum consequence of fraud detection. Managers and executives are often so involved in the actual fraud itself that filling the new position can be challenging. Prepare yourself for such challenges.
6. Defend your Reputation
Fraud damages the image and reputation of the organization in front of the public, customers, partners and donors. Try to react calmly and defend your reputation. Resume trust of partners and customers by assuring them that the organization has taken corrective measures.
7. Don't Save Money
Financial loss due to fraud is recoverable, but the reputation is not recoverable. Hire a certified fraud examiner to make policies for fraud prevention and detection. Your organization may try to save money by not hiring a certified fraud examiner but then will suffer a lot after an incident of fraud. Realize that money is not everything. The thing that matters more is the hard-earned reputation which can easily be damaged by fraud.
8. Set an Example
Set an example by handling fraudsters with tight hands, otherwise, you may encourage others to commit fraud in the future. The penalties recommended after fraud are a civil lawsuit, termination, and criminal prosecution. Impose all three penalties severely, if possible. The employees will see that there is zero tolerance for fraud in your organization and they will face severe consequences if they go there.
9. Get Help
Don't try to handle fraud on your own because it involves accounting and legal issues. Call a certified fraud examiner for help. They know where to get evidence and how to explain it to the legal system.
10.   Make Positive Changes
Learn from an incident of fraud and prepare the policy for detection and prevention of fraud in the future.
Conclusion
Fraud in business can result in major financial loss, wastage of time, and a ruined reputation. Fraud should be handled strictly when suspected.




About Complete Controller® – America's Bookkeeping Experts Complete Controller is the Nation's Leader in virtual accounting, providing services to businesses and households alike. Utilizing Complete Controller's technology, clients gain access to a cloud-hosted desktop where their entire team and tax accountant may access the QuickBooks file and critical financial documents in an efficient and secure environment. Complete Controller's team of  US based accounting professionals are certified QuickBooksTMProAdvisor's providing bookkeeping and controller services including training, full or partial-service bookkeeping, cash-flow management, budgeting and forecasting, vendor and receivables management, process and controls advisement, and customized reporting. Offering flat rate pricing, Complete Controller is the most cost effective expert accounting solution for business, family office, trusts, and households of any size or complexity.