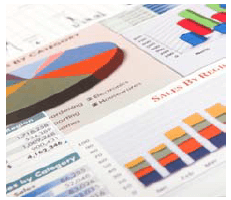 In this tech savvy age, more companies are adopting the virtual model for just about everything and putting outsourced solutions in the running with internal ones in almost all areas of business. As new cloud based technologies replace server based solutions, business owners gain the accessibility and transparency needed to tap into outside expertise without losing connectivity. We all know the advantages of outsourcing include access to expertise, mitigation of risk, increase of scalability, decrease in initial capital investment, and more. Businesses are wisely outsourcing their payroll and benefits, HR functions, public relations and marketing, order fulfillment and shipping, even warehousing, but what about accounting? This heretofore predominantly internal function is finding its way into the outsourced market and for good reason. Although the concept is counter intuitive, accounting functions become more secure and accurate when outsourced properly. Here are a few reasons why:
Fraud Protection
While most individuals are worried about strangers getting their hands on and misusing their personal information, the people most likely to commit crimes of fraud and embezzlement are those within the inner circle of trust. Many businesses that have grown around a single point of contact, that performs all of the critical accounting functions, are the most exposed. Unfortunately, small businesses often cannot afford multiple employees to run their accounting functions, and as these companies grow, that single point of contact becomes the one person who knows how to perform all functions properly. So, the separation of duties that is so critical to fraud protection and accuracy is lost, and there is no protection against the loss of that individual for sick leave, disability, vacation, or termination. This unhealthy dependency on a key person is especially crippling in the area of accounting, but that seems to be where we see it the most.
A seasoned firm will work with a business to put in place practices that encourage and support these goals. By working hand in hand with a properly organized outsourced accounting firm to split task work, businesses can achieve separation of duties and staff redundancy. The most efficient transfer of workload occurs in a hosted environment where the accounting programs and inflowing source documents and data from CRM and ERD systems is accessible to both the internal team and outsourced team at the same time.
What Investors and Partners Like
While investors and partners are primarily concerned with the proper utilization of business capital to produce a maximum return on investment, their second most common concern is lack of access to information regarding the same. Often they feel as if they are flying blind because even the very best efforts of the accounting department to produce reports results in after the fact, past period reporting that is discussed weeks after an accounting period has closed. Even worse, some companies have difficulty producing those reports in a timely manner, either because the incoming data is not streamlined or the accounting staff is overwhelmed. This breeds distrust and can result in a breakdown of the relationship, as well as improper business decisions.
That is why smart investors and partners often insist upon having an outside accounting firm manage the finances. Removing this duty to an impartial third party reduces suspicions about the proper use of funds and puts the responsibility on that firm to offer transparency and timely reporting. Again, this works best in a hosted environment, so outsourcing these duties does not mean the business losses connectivity to the books and records.
Exposure to Best Practices
Many business owners are good at their trade but don't really know the ins and outs of operating a profitable and sustainable business. Understanding industry standards and practices can be very helpful, but it's not always easy to get that information. Also, it's hard to implement practical methods in day to day functions that will achieve streamlined management of the business, but without these methods in place a business can be exposed to hidden risk and unforeseen pitfalls.
Controller's (also known as Comptrollers) really help businesses make sense of their numbers and use those numbers to make good management decisions. They are also especially talented at streamlining the flow of information into the accounting department, performing cost savings analysis, developing budgets, and creating periodic procedures with checks and balances. Unfortunately, many small to midsized companies either cannot afford a controller or have grown without filling that position. Some outsourced accounting firms only house CPAs and accountants, so look for one that can offer controller level support. Companies need to tap into this resource to review current accounting procedures and make recommendations for changes, create a procedure manual and hire the right staff to bring a business to the next level. Businesses often find that bringing in an outsourced controller is an affordable way access much needed expertise without burdening the company with another salaried position.
---
Complete Controller is the market leader in outsourced accounting solutions. Their hosted virtual accounting department has everything you would find in-house: bookkeepers, software, document management, controller services, and oversight. They transcend in-house solutions by offering 24×7 secure access and eliminate the expense of overhead and management. Small to midsized businesses nationwide are using Complete Controller solutions to integrate department transparency, efficiency, duplicity, and data redundancy. Learn more by calling 866-443-8879 for a free consultation today.