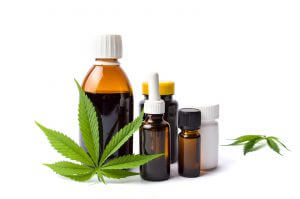 Cannabis is a popular herb used for many reasons. Cannabis extraction is used for both medical and therapeutic ways to help various ailments. It also benefits those suffering from different types of psychological conditions such as insomnia, depression, anxiety, epilepsy, and stress. Precaution is, however, recommended when using CBD oils and may lead to sustained psychological dependence, if abused. It should be kept in mind that anything, if abused, can turn foul and become negatively impacting.
Historians have accredited the cultivating of this plant for thousands of years. It has long been related to healing through its medicinal powers. With two kinds of cannabis, i.e. Sativa and Indica, there are now dozens of strains called hybrids. For cannabis extraction, sativa is used due to the abundance of trichrome on the flower of the plant. The trichrome have high levels of THC which make it effective. Tetrahydrocannabinol is what gives it psychotropic qualities.
Here are the most common ways of cannabis extraction and their forms which are prevalent.
Hashish
This form of cannabis extraction is most popular for leisure as well as medicinal users. It helps insomnia and other psychological disorders. Readily available, this form of extraction uses the dried resin of the cannabis flower in its almost raw hard form. For cannabis extraction, trichrome of the flowers and buds are dried in a dark and cold place for the drying process. After which, it is filtered and pressed into blocks ready for usage. It is commonly found in Asia and the Middle East.
Manufactured Cannabis Extracts
More and more cannabis extracts are being manufactured legally under license. These extracts are effective in helping with epilepsy and naturally offer medical relief. It is orally ingested and delivered sublingually. This kind of cannabis extract immediately hits the circulatory system and distributes throughout the body, helping with instant relief from pain as well. Cannabis extraction, for this type of scale, is usually huge and, with its rising use, it is a preferred means of usage by people who do not like smoking or are health conscious and in need of pain relief or seizure control. Also, it can be used on the skin for arthritis. When applied to the skin, the affected joint can be relieved of pain considerably.
CBD Oils
Without the THC, these oils have many health benefits and are a form of cannabis extract that are quite popular for treating children who have epilepsy. This cannabis extraction does not intoxicate the patient, as is the case with the THC high extracts previously mentioned. It provides medical relief and helps without the high of the psychotropic. It is also for those who are under incredible amounts of stress and strain and provides a pain-killing function. However, in high doses, it has been reported to have created a state of "feeling high". It still has wonderful relieving qualities and has been said to take the edge off.
Hemp Oil
Cannabis extraction has never been healthier. Hemp is a family member of cannabis and a close relative of marijuana. It has very little THC and even less cannabinoids. It is laden with beneficial essential fatty acids that are nutritionally high in value. However, it does not offer the qualities of marijuana nor does it offer any therapeutic abilities. It is ideal for bodybuilders, fitness enthusiasts, and athletes.
Butane Hash Oil
The most effective of all extraction processes, butane hash oil is one of a kind. It can literally boost the THC quantities of cannabis by eighty percent. But, here's the catch, butane is dangerous. For cannabis extraction, butane concentration is used for deriving the oil which may lead to problems. Butane is an industrial gas and, thus, should be treated to laws and regulations whereby it has it's own code of safety and health precautions to follow. There are none at the moment due to the legal upscaling of the status of marijuana.
Rosin 
Rosin is a sticky substance found on the raw flower resin. It is applied with heat to make it oily and dehydrated and takes some time to prepare. Being the most popular among medical users of cannabis, this method is usually taken to acquire batches of hash oil as cannabis extraction. Rosin, itself, is almost transparent with a slight golden brownish look. It does not require a solvent like BHO and is highly beneficial for a number of ailments. There are various ways to prepare rosin and many household items can do the trick. All of the methods are simple and anyone can do it.




About Complete Controller® – America's Bookkeeping Experts Complete Controller is the Nation's Leader in virtual accounting, providing services to businesses and households alike. Utilizing Complete Controller's technology, clients gain access to a cloud-hosted desktop where their entire team and tax accountant may access the QuickBooks file and critical financial documents in an efficient and secure environment. Complete Controller's team of  US based accounting professionals are certified QuickBooksTMProAdvisor's providing bookkeeping and controller services including training, full or partial-service bookkeeping, cash-flow management, budgeting and forecasting, vendor and receivables management, process and controls advisement, and customized reporting. Offering flat rate pricing, Complete Controller is the most cost effective expert accounting solution for business, family office, trusts, and households of any size or complexity.