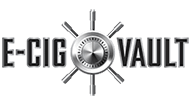 "After working with 4 different accountants for my small business I was introduced to Complete Controller by a trusted business associate of mine. From the get-go they were different. They understood the technology and they already had the processes in place. I used to have to play phone tag with my accountant to make sure my books were clean and processes were being followed. Now I don't worry about my books or my accounting – it is a huge weight off my shoulders and Complete Controller has been worth every penny."
Garrett Mann
Business Owner
---

"We really like working with your company. We feel like you are always there for us no matter what we need. Even if someone is out of the office or on vacation, there is always someone else who is available and willing to help so we are never left without the support you give us."
Gerzain Figueroa
President
---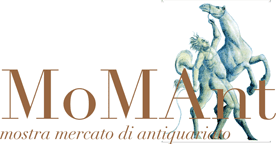 "Thank you Complete Controller for your service, reliability, technology, and integrity – all critical to sophisticated start-ups and deserving entrepreneurs. Your level of service is a must in today's world and rarely delivered as well."
Rosalind Marinou
Founder and CEO
---
"When we first started our business 5 years ago we knew nothing about financial controls. As the business grew we noticed a lot of waste but had no way to know for sure. After signing up with Complete Controller we were able to look at our business from the top down and see the gaps. We were able to make adjustments and slowly increase our net profit over time. This led to us having rock solid books in year 5. Because of this we now have an opportunity to sell our business to a very excited buyer.
His quote, 'Your numbers look fantastic!'
Without your help it would have been hard (if not impossible) to prove those numbers. Thank You Complete Controller!"
Dylan Watkins
Owner Burger Monster

---

"I really appreciate Complete Controller and your team. Everyone has always been very attentive and professional. Thank you very much for everything."
Timothy J. Smith
PrintSmith?
---

"I love working with my Complete Controller team, they have all been wonderful. What you've done for what you charge is amazing. My marriage is better, my life is better, I sleep better at night."
David Kranser
CEO Pinnacle Micro
---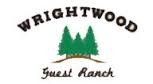 "You wear a lot of hats as a small businessman, but you might not be good at all of them. And one of the biggest areas that I found that's really needed is the backroom and in your accounting. You need to know the numbers, you need to know your cash flow, you need to know all those things that are working. My accountant…recommended Complete Controller.
Jennifer Brazer and her group there…all those folks have just done a fantastic job for me. Anyone that's out there in business…knows that you're always needing your files, your projections, your articles of corporation, all those things; and the nice thing about Complete Controller is that they keep that all in a very organized manner at your fingertips."
Richard Hallett
President
Wrightwood Guest Ranch
---
"I LOVE your service. Otherwise it would take me a week out of every month to do the books. This is the best thing ever!"
Michael Thompson
CEO Excelerate Capital
---

"We have been very satisfied with the services your company has provided us. Thank you Complete Controller very much for the help. We greatly appreciate you!"
Marlene Alter
Prestige Motorcoach Corp
---
"As you all know, Margaret and I made the tough decision close to a year ago now that we needed to sell our business. So, we now have a buyer who signed a purchase agreement yesterday and paid a deposit. I've discussed with the new buyer how pleased I have been with Complete Controller and that he should consider keeping you on…to provide some bookkeeping stability while he learns the business. It has been an absolute pleasure working with all of you and I wish you all the best going forward. "
Paul Aubin
Past President
Newport Beach Vacation Rentals
---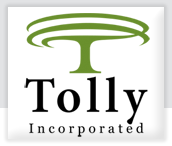 " We want you to know that your help in getting our accounting organized is invaluable and has helped us to greatly increase our ability to improve in all areas of our business. The monthly reports and reconciliations have given us the ability to keep a pulse on our finances. The access we have to you and your staff has been amazing.
We would highly recommend Complete Controller's services to anyone requiring Quick Books help and financial maintenance; you have been amazing. Thanks so much – for everything!"
Jeff Tolly
President
Tolly Landscape
---

"Please let Sheryl and the team know, this change in BC Napa was rather sudden and unexpected. I think Complete Controller is a great company, and I am sorry I wasn't able to work with them for very long. I got a call as soon as the "merger" was in the works and was asked to be employed at yet another great facility but for the moment I am just enjoying my grandchildren! I believe Complete Controller will become even more successful. The quick responses, the personal touches and positive manner of communicating is a great asset. Keep up the good work!"
Nancy Ferguson
Birth Choice Napa
---

"…at the last full board meeting several comments were made that they were the best financials they have ever seen! Many other members agreed!!! Great job Jennifer! Thank you!"
Kathleen Eaton Bravo
Birth Choice Health Clinics
---

"One of the primary elements for companies seeking investors or partners is the utilization of a third party accounting solution."
Lorraine Conaway
Financial Strategist
Conaway & Conaway
---

"I was blown away by the process! It is easy to follow, concise and, best of all, financially and environmentally conservative. A great program that I would encourage all my clients to take full advantage of!"
Adam P. Liquori
Financial Strategist
UBS Financial Services
---

"I am extremely happy with your expertise and service. I was so impressed that you not only ask the right questions to gather information about my business but you also provide the tools for me to provide that information to you. I love that you make custom forms and train my staff. Thank you"
Terri Breer Esq.
Breer Law Offices
---

"As an entrepreneur, whose sole purpose is to offer my clients creative solutions to essential business functions that often overwhelm small to mid size business owners, I am often searching for other such companies. Complete Controller has created tailored plans for my clients that will assist them with overcoming their accounting challenges. Referring them not only benefits my clients, it continues to be a value-add to my business. There is no doubt that I will refer them time and time again."
Dawn Sneed, Owner
The Olive Brand
---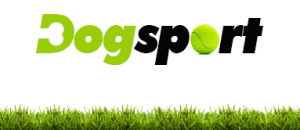 "Complete Controller has helped us through the toughest times we have ever faced in business. We subscribe to both your Private Services to manage our home budget and accounts and your Business Services to manage our company. Your staff has been friendly and helpful every step of the way and your hosted service allows me access to the books to invoice my clients and review our cash flow even on the weekends. Thank you for always having our best interest at heart!"
Craig Brill
DogSport LA
---

"We hired Complete Controller because we were going through a stage of rapid growth and we needed somebody to help us restructure our accounting and finance processes. We've recently added several locations to our already large portfolio and with the help of Jennifer and her team we've been able to scale without adding any labor on the back end. The focus on streamlining the back office and transforming our practices to be more refined has saved us a tremendous amount of time and increased the accuracy of our financial reporting. Complete Controller is always there to answer our calls and we really appreciate the mentoring and support."
Chris Jerome
Supercuts Franchise Group

---

"Thank you so much for being so understanding and cooperative with my craziness. This has been such a struggle for over 8 years and when I met Jennifer I finally saw the light. I knew things would get better! I can still see the light and I know we are so close…I just need to stop finding receipts everywhere I look. Once again thank you so much…I appreciate all your hard work!"
Paola Anderson
Judi's Pet Grooming
---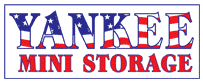 "We began working with Complete Controller in January 2008. Since then our experience has been great. They provide excellent service at a reasonable price."
John Malone
Yankee Mini Storage
Beaumont, CA
---

"Our company is extremely pleased with all of your hard work and continuous efforts in providing excellent service. The paperless accounting system has been such a huge convenience and has really worked out for us."
Franco Tamburrino
Vice President
Coast 2 Coast Funding Group coast to coast

---

"I am so pleased that I selected Complete Controller to handle the accounting portions of my business. I am not the most organized person in the world so having her and her staff in the background helping in this area has given me the confidence to go after large opportunities which I hope to see realized in 2009."
Ron Dzierzynski
Senior Partner
EVMS Search

---

"Since its inception, Complete Controller has been a key component in our management company's business model. With their level pricing we can easily bundle their service with ours and subcontract Complete Controller to care for my clients' operational assets. Complete Controller demonstrates their commitment to excellence by always providing my client's staff with excellent training and going the extra mile to get them on track and running smoothly!"
Greg Call
President
Self Storage Works

---

"I am glad that I have reached a point where I am able to begin to get some clarity on these "scary" numbers, that have been so mysterious to me. It's a little painful in that, it is uncharted territory for me, but at the same time, there is a glimmer of relief that some progress is being made. Thank you and everyone involved at Complete Controller, for your assistance and kindness."
Rickie Moore
Coast View Plumbing

---

"Thank you very much. I sincerely appreciate the GREAT SERVICE!!!"
Dion M. Genchi
Vice President
Metal Supply Inc.

---